The simplest things
seem most amazing.
In my morning rush
I almost missed you
rising up and out
of your black tar
prison, drinking sun
defiant of limitations
fighting for life
rooting through poison
finding in cracked earth
just enough support
to live, to thrive, sending
a soft message in
a hard world to
a heart in need.
†
©†by Michael Escoubas.
Used with the author's permission.
†
†
†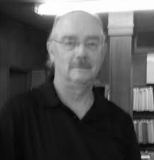 Michael began writing poetry for publication in August of 2013, after retiring from a 48-year-career in the printing industry. Early in life his mother said,†You have a gift for words; you should do something with that gift.†He writes poetry, in part, because of his motherís encouraging words. Michael also writes poetry because he believes poetry brings people together and that poets are menders of broken things. Michael has published one chapbook,†Light Comes Softly, which is available as a free download on iTunes.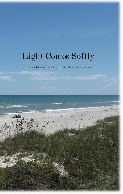 †
†
Mary Lou Taylor:
You have made my day.
Posted 04/08/2017 04:04 PM
Michael:
Dear Friends in poetry, Thank you for your generous and perceptive comments about Asphalt Petunia. Writing it was truly a labor of love.--Michael Escoubas
Posted 04/04/2017 08:35 AM
Jo:
One of my favorite poems. To have noticed...it is everything.
Posted 04/03/2017 09:46 PM
tiddles:
there's something about an observant mind. It shows itself in the creative arts, whether visual, written, acted, or voiced. I'm glad this poet followed his mother's advice. His gift is evident.
Posted 04/03/2017 07:55 PM
transitions:
Loved it.
Posted 04/03/2017 05:07 PM
vscholtz:
"I almost missed you" - It's all about observation, as my poetry guru often tells me. You have made my gray Wisconsin afternoon a bit more beautiful. Thanks
Posted 04/03/2017 04:33 PM
joecot:
The simplest poems seem most amazing, too. A soft message in a hard world.
Posted 04/03/2017 02:53 PM
barbsteff:
Good poem based on observation. A friend of mine had a Virginia bluebell push its way up through a patch of new asphalt. Plants *will* grow even where they are not planted.
Posted 04/03/2017 11:49 AM
carel:
Michael, your awareness and being present speaks through this lovely poem.
Posted 04/03/2017 10:56 AM
KevinArnold:
That is a truly elegant poem. Very nice.
Posted 04/03/2017 08:32 AM
Jancan:
Short, sweet, and LOVELY! Janice
Posted 04/03/2017 07:54 AM
cork:
So much like the bitterroot!
Posted 04/03/2017 07:52 AM