Sleep is a maker of makers. Birds sleep. Feet cling
to a perch. Look at the balance. Let the legs loosen,
the backbone untwist, the head go heavy over, the
whole works tumbles a done bird off the perch.
 
Fox cubs sleep. The pointed head curls round into
hind legs and tail. It is a ball of red hair. It is a muff
waiting. A wind might whisk it in the air across
pastures and rivers, a cocoon, a pod of seeds. The
snooze of the black nose is in a circle of red hair.

Old men sleep. In chimney corners, in rocking chairs,
at wood stoves, steam radiators. They talk and forget
and nod and are out of talk with closed eyes. Forgetting
to live. Knowing the time has come useless for them to
live. Old eagles and old dogs run and fly in the dreams.

Babies sleep. In flannels the papoose faces, the bambino
noses, and dodo, dodo the song of many matushkas.
Babies--a leaf on a tree in the spring sun. A nub of a
new thing sucks the sap of a tree in the sun, yes, a new
thing, a what-is-it? A left hand stirs, an eyelid twitches,
the milk in the belly bubbles and gets to be blood and
a left hand and an eyelid. Sleep is a maker of makers.

From Smoke & Steel (Harcourt, Brace and How, Inc., 1920)
This poem is in the public domain.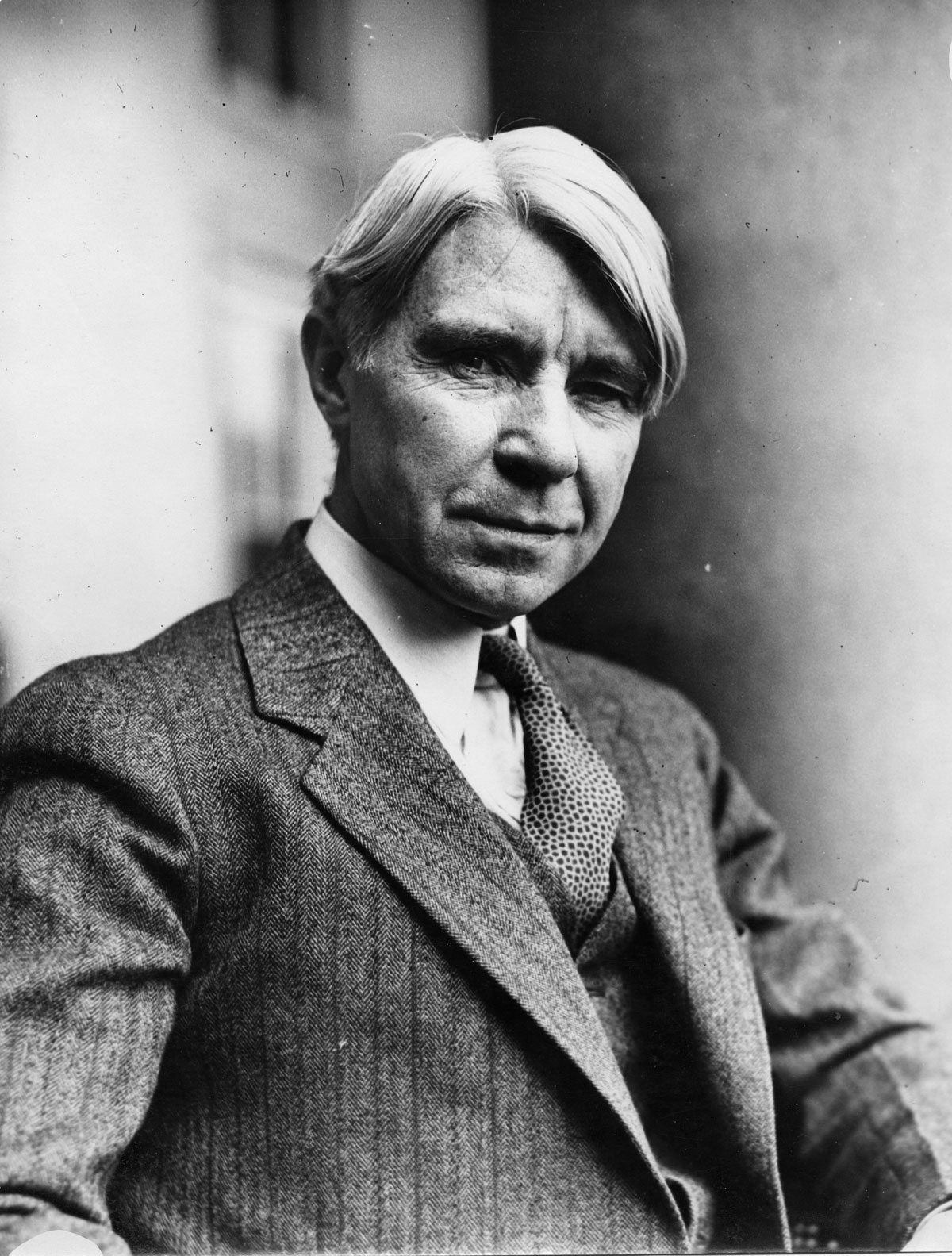 Carl Sandburg (1878 - 1967) was an American poet, children's author, and biographer. The son of Swedish parents who immigrated to Illinois, Carl was forced to drop out of school after the eighth grade to help support the family. He worked at a number of different jobs, then did a stint as a hobo before volunteering to serve in the Spanish-American war. A plain-speaking poet with a style similar to that of Walt Whitman, Carl often chose American life as his subject matter--especially industry, agriculture, and the common man. Like Whitman, he attended several colleges, but never received a degree, except for honorary ones bestowed years later on the merit of his work.
rhonasheridan:
All I can do is agree with the others. A poem so full if images.
Posted 04/04/2017 12:50 PM
Michael:
Wonderful post and image, Jayne. Thank you.-- Michael
Posted 04/04/2017 10:45 AM
KevinArnold:
A great poem to read in bed, where I am. And, yes, Sharon, a lesson in craft.
Posted 04/04/2017 08:40 AM
Sharon Waller Knutson:
I love Carl Sandberg. He shows us how poetry is written. Sleepy Heads is a prime example of good writing. It is unique and it shows the poet is observant. He shows us what he sees with detailed description, metaphors, similes and bold images.
Posted 04/04/2017 07:51 AM
Larry Schug:
Thanks for n awesome poem (as usual), Jane.
Posted 04/04/2017 07:32 AM