Do you hear me?
I am calling you in a way
that is frogs in a pond,
croaking your name
deep in my throat,
green as all the lives
I have spent without you.

I am pulling frogs
out of all the empty places
where memory won't stop singing.
Frogs are the energy,
the wanting and the haunting sound
that is not over.

Frogs are lost,
I said so long ago,
in a green attempt to forget them.
But frogs are there. Listening.
They can wait for years at a time.
Hold back their voices. Hide themselves
in the deep life of a bog.

© Margo LaGattuta
Used with the author's permission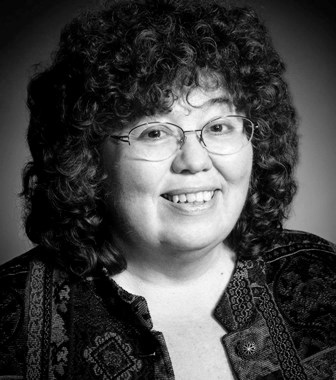 Margo LaGattuta (1942 - 2011) was a poet, columnist, radio host, and teacher. She authored five collections of poetry, won the 2005 Mark Twain Award, a National Federation of State Poetry Societies Founders Award, and was a two-time winner of the Midwest Poetry Award. Twice nominated for a Pushcart Prize, her work was featured in many national anthologies and journals. Midwest Editor for the Plain View Press in Austin, Texas, as well as Associate Editor for Suburban Lifestyles magazine, Margo taught writing at the University of Michigan-Flint and hosted a longtime radio program. To learn more about Margo, read journalist Michael Dwyer's moving tribute here.
transitions:
Most beautiful. I hope she found her frog - and he turned into her prince ~
Posted 02/11/2015 05:00 PM
Checker:
"the wanting and haunting sound" - how sounds well arranged ring that poetry bell!
Posted 02/11/2015 02:28 PM
Larry Schug:
I really like this poem. It's very sad that Margo LaGattuta is no longer with us, though her beautiful words keep her life shining.
Posted 02/11/2015 10:55 AM
msruff:
An unusual rendition of loss, and I feel the pain. Well done.
Posted 02/11/2015 10:48 AM
Cindy:
kind of mysterious; I love it
Posted 02/11/2015 08:38 AM
cork:
"I am Nobody! Who are you?"
Posted 02/11/2015 08:37 AM