All with shiny faces
Brilliant red in their tomato glory,
Glowing with their care,
Their green-brown stalks
Staked with the skill
Of the attentive Greek
Gardener whose childhood
In his parentsí Kalamata olive grove
Was more than enough
To let his nurture
Bloom in his garden now
Tomato row ó
Again & again
& then, again too...

© Stephen Anderson.
Used with the authorís permission.
†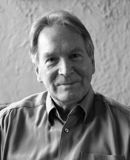 Stephen Anderson is a prize-winning Milwaukee poet whose work deals with many themes and has appeared in numerous print and online journals and been featured on the Milwaukee NPR-affiliate WUWM Lake Effect Program. Several of his poems formed the text for The Privileged Secrets of the Arch, a chamber music composition that can be heard here. When not writing, Stephen enjoys traveling, bicycling, and trekking almost anywhere he can find a path. His most recent full-length poetry collection is In the Garden of Angels and Demons, available on Amazon. Earlier collections can be purchased directly from Stephen.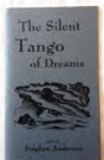 Lori Levy:
Love the first 2 lines: "All with shiny faces/Brilliant red in their tomato glory."
Posted 07/16/2018 06:34 PM
Michael:
Nicely done, Stephen. I especially appreciate the "Thessalonikis" touch. Reminds me of the New Testament letter.
Posted 07/16/2018 07:39 AM