Grandma's table, dinner time,
antique platters, piled high,
tender chicken, crispy fried,
vegetables in casseroles concealed,

Waiting breathless, one last dish,
garden fresh, ruby red,
amply salted, sliced just right,
tomatoes on a green glass plate,
Grandma's table, time to eat.

© by Heidi Johnson.
Used with the author's permission.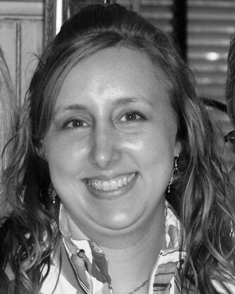 Heidi Johnson is a wife and mom who pours out her heart in poetry every chance she gets. Though she has always had an interest in writing, she has no formal poetry education. "Poetry," says Heidi, "is merely my lifeline of expression." Heidi lives in central Florida with her husband and six children.
barbsteff:
Captures the memories well. Good sound management.
Posted 07/17/2018 01:09 PM
Lori Levy:
Love the contrast of the "ruby red tomatoes" on the "green glass plate."
Posted 07/17/2018 11:25 AM
Sharon Waller Knutson:
Heidi, I love this poem because it is so picturesque and it appeals to all the senses. I can see grandma's table, smell the delicious aroma of fried chicken and casseroles and taste the salty tomatoes sliced just right.
Posted 07/17/2018 10:45 AM
Michael:
Heidi, you must have seen MY grandma's table! Nicely done. Your poem demonstrates that while an MFA is great, it does not follow that folks without formal credentials cannot excel.
Posted 07/17/2018 10:39 AM
Jancan:
Hmm! Let's go to Grandma's house! Love it! Jancan
Posted 07/17/2018 10:12 AM
wordartdjc:
Nicely said.
Posted 07/17/2018 10:06 AM
Larry Schug:
I wish it was dinner time, not breakfast,though there is no law that says you can't have a tomato for breakfast! These words place m sitting at your grandma's table.
Posted 07/17/2018 08:18 AM
rhonasheridan:
A perfect picture. I loved it.
Posted 07/17/2018 05:18 AM