One steaming August morning
knees bent to the task of removing
leaves tainted with blackspot
a shock
maybe from my cramped leg
or a closed heart trying to open
reminds me to stop
bow my head
breathe in the sweet red
beauty of rose

© by Arlene Gay Levine.
Used with the authorís permission.
†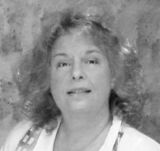 Arlene Gay Levine is the author of 39 Ways to Open Your Heart: An Illuminated Meditation (Conari Press) and Movie Life (Finishing Line Press). Her poetry and prose has appeared in many venues, including The New York Times, an off-Broadway show, and on radio. Arlene lives with her husband in New York City, where she tends a garden of words, roses and herbs. Learn more about her at http://www.arlenegaylevine.com/.
antoinette:
Thanks for helping us to stop and enjoy the things around us.
Posted 08/13/2018 01:29 PM
SatineMadden:
Medicine! Marvellous...
Posted 08/08/2018 04:20 AM
Arlene Gay Levine:
Thanks all! With gratitude, Arlene
Posted 08/06/2018 08:35 PM
Dorothy WildhagenD:
Lovely traveling poem of the mind to heart.
Posted 08/06/2018 05:28 PM
Lori Levy:
Beautiful and powerful!
Posted 08/06/2018 02:24 PM
DavidTookey:
Compact and powerful! Well done.
Posted 08/06/2018 11:28 AM
wordartdjc:
Sweet and to the point of the little things which bring us joy.
Posted 08/06/2018 09:55 AM
Larry Schug:
A fine poetic reminder to live in the Now and Here.
Posted 08/06/2018 08:18 AM
rhonasheridan:
Arlenes poetry always delights me
Posted 08/06/2018 05:56 AM