There are two kinds of people on earth to-day;
Just two kinds of people, no more, I say.
Not the sinner and saint, for it's well understood,
The good are half bad, and the bad are half good.
Not the rich and the poor, for to rate a man's wealth,
You must first know the state of his conscience and health.
Not the humble and proud, for in life's little span,
Who puts on vain airs, is not counted a man.
Not the happy and sad, for the swift flying years
Bring each man his laughter and each man his tears.
No; the two kinds of people on earth I mean,
Are the people who lift, and the people who lean.
Wherever you go, you will find the earth's masses,
Are always divided in just these two classes.
And oddly enough, you will find too, I ween,
There's only one lifter to twenty who lean.
In which class are you? Are you easing the load,
Of overtaxed lifters, who toil down the road?
Or are you a leaner, who lets others share
Your portion of labor, and worry and care?


This poem is in the public domain.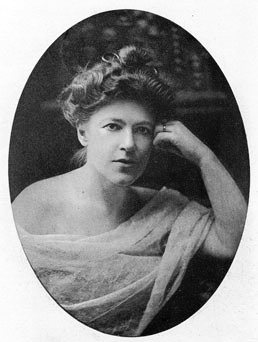 Ella Wheeler Wilcox (1850-1919) was a popular and prolific poet. Published and lauded before she even graduated from high school, Ella preferred to write happy, upbeat poetry and was much beloved for it. More than a dozen of her poems are included in the book, Best Loved Poems of the American People (Doubleday, 2008). The familiar saying, "Laugh and the world laughs with you, weep, and you weep alone. . ." comes from her best-known poem, "Solitude." A morally strong and spiritual person, Ella believed that her purpose on earth was to practice kindness and service. Read more about her here.
rhonasheridan:
I agree with Dorothy - completely
Posted 09/05/2018 12:02 PM
wordartdjc:
She wrote many wise poems with logical expression. It is so interesting to read the rhyming poem once more.
Posted 09/05/2018 08:19 AM
Dorothy WildhagenD:
Sometimes I lean Sometimes I let lean But the leaning and the lean to Both help me stand up. Lovely poem. Thanks for sharing it.
Posted 09/04/2018 11:56 AM
KevinArnold:
So glad we share our respect for her. Another good find.
Posted 09/04/2018 09:44 AM