The way they step from my deck,
drop,
trust flight will break their fall.

The way they seem content with scraps
that fall from other beaks,
and strut, head bobbing
forward and back.

The way he calls to her,
that plaintive voice
pleading to be noticed,
then watches her blend into the landscape,
greys and browns
safe for nesting.

The way, in autumn, they rise in clouds
from a cooling cornfield,
their wings whistling
as they fly,
their name synonymous
with peace.


From Walking with Scissors (Forthcoming from Kelsay Books).
Used with the author's permission.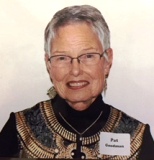 Patricia L. Goodman is a widowed mother, grandmother, and great grandmother. She is a retired horse breeder and teacher and now enjoys singing, gardening, writing, spending time with her family, and she has recently become involved with musical theater. Patricia's first book, Closer to the Ground, was published by Main Street Rag. Her second book, Walking with Scissors, is due out next year from Kelsay Books. Patricia lives in Delaware.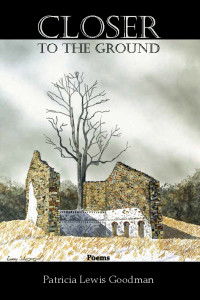 Jo:
To think I almost missed your poem. I enjoyed the subject of doves and way you used words to describe them is both accurate and poetic. Well done.
Posted 10/16/2018 09:33 PM
wordartdjc:
Such a 'peaceful', gentle and certainly lovely poem.
Posted 10/16/2018 09:46 AM
Lori Levy:
I like the way the poem builds up to the final line, "their name synonymous/with peace."
Posted 10/15/2018 05:09 PM
gailcomorat:
I love both the subject and the language in this poem, Pat!
Posted 10/15/2018 08:38 AM
Larry Schug:
I love poems with birds in the them. This poem is worthy of the mourning dove, a most worthy subject.
Posted 10/15/2018 08:20 AM
cork:
We put our hands cupped together and blow through our thumbs to call back to them.
Posted 10/15/2018 08:19 AM