Darkness falling at the dock when we arrive
rods baited for bass.
Only a lantern swinging at my side
guides our synchronized steps,
wards off the red fox and swooping bats,
discourages a neighbor's big black dog
who wants to be minding our business.
 
We cast for a while into the void
that is the lake, lures searching
splashing softly through invisible
depths trying to tempt unseen prey
minding their own business below.
Comfortable, silent, time dances:
does it really matter if we catch or not?
 
Now you nudge me, nod toward a speck
over the hills beginning to glow. I watch
in wonder as it slowly rises, grows
into a celestial spotlight. There shines
the mandala under whose silver spell
we see through the mingling
of our breath in autumn air
to the bottom and beyond…


© by Arlene Gay Levine.
Used with the author's permission.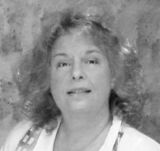 Arlene Gay Levine is the author of 39 Ways to Open Your Heart: An Illuminated Meditation (Conari Press) and Movie Life (Finishing Line Press). Her poetry and prose has appeared in many venues, including The New York Times, an off-Broadway show, and on radio. Arlene lives with her husband in New York City, where she tends a garden of words, roses and herbs. Learn more about her at http://www.arlenegaylevine.com/.
wordartdjc:
Sorry, I meant Lovely!
Posted 10/24/2018 08:34 AM
wordartdjc:
Lovrly...I do so love October's moon
Posted 10/24/2018 08:32 AM
Lori Levy:
Beautiful.
Posted 10/23/2018 11:28 PM
MLove:
That brought tears to my eyes! I don't know why but it did. Beautiful!
Posted 10/23/2018 02:13 PM
michael escoubas:
Jayne used the term "masterful" about your words Arlene! She is right--thank you for your word-mastery. I'm taking notes.
Posted 10/23/2018 11:52 AM
Jo:
I agree, Larry. What a poem!
Posted 10/23/2018 11:09 AM
Larry Schug:
The last verse almost seems like a magical incantation. This poem grabbed me from the start and took me on a small journey.
Posted 10/23/2018 06:27 AM