So well the week has sped, hast thou a friend
Go spend an hour in converse. It will lend
New beauty to thy labours and thy life
To pause a little sometimes in the strife.
               Toil soon seems rude
           That has no interlude.


This poem is in the public domain.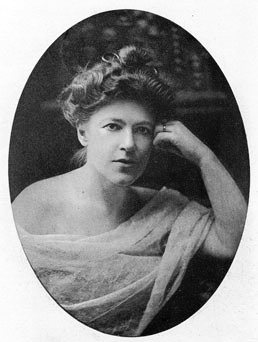 Ella Wheeler Wilcox (1850-1919) was a popular and prolific poet. Published and lauded before she even graduated from high school, Ella preferred to write happy, upbeat poetry and was much beloved for it. More than a dozen of her poems are included in the book, Best Loved Poems of the American People (Doubleday, 2008). The familiar saying, "Laugh and the world laughs with you, weep, and you weep alone. . ." comes from her best-known poem, "Solitude." A morally strong and spiritual person, Ella believed that her purpose on earth was to practice kindness and service. Read more about her here.
wordartdjc:
Her poems are ever meaningful and also sensible. This one is so true.
Posted 12/06/2018 10:15 AM