There will be tears, for we are only human.
There will be toil. A bluebird doesnít get
from field to field by wishing.
There will be peonies, for their beauty fosters
more peonies.
Sometimes there will be cold, to prepare
for summerís peaches.
Sometimes there will be laughter, to lighten
hours of hardship.
There will be love and the warmth
of a childís hand.
There will be lilting music.
And there will be loss and loneliness.
But if, on a clear and moonless night you stand
on a hilltop away from the haze of civilization,
where the dazzle of a billion, trillion heavenly bodies
glitters the sky, settles around your shoulders,
you will know in your heart, that no matter the strife,
there will always be stars.


© by Patricia L. Goodman.
Used with the authorís permission.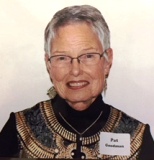 Patricia L. Goodman is a widowed mother, grandmother, and great grandmother. She is a retired horse breeder and teacher and now enjoys singing, gardening, writing, spending time with her family, and she has recently become involved with musical theater. Patriciaís first book,†Closer to the Ground,†was published by Main Street Rag. Her second book,†Walking with Scissors, is due out next year from Kelsay Books. Patricia lives in Delaware.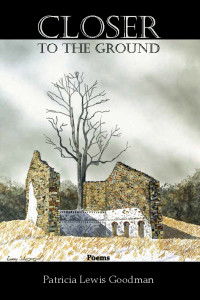 †
gailcomorat:
What a beautiful poem for the new year, Pat!
Posted 01/05/2019 07:37 PM
Jo:
Ah Pat. How I love seeing this poem again. I'll take it with me, a wonderful reminder that there will always be stars.
Posted 01/05/2019 04:24 PM
paula:
This is lovely! Thanks,
Posted 01/05/2019 03:43 PM
wordartdjc:
Truly this is a beautiful and uplifting piece of poetry. Thank you, Patricia, for your lovely thoughts.
Posted 01/05/2019 03:35 PM
Mary Lou Taylor:
What a lift for the day and on. And Jayne, you chose so well.
Posted 01/05/2019 03:18 PM
barbsteff:
Amen!
Posted 01/05/2019 01:47 PM
cork:
I will become a bluebird.
Posted 01/05/2019 10:00 AM
Jean Colonomos-1:
The life force continues.
Posted 01/05/2019 09:51 AM
Michael:
So well put, Patricia. We need a few things we can count on, don't we?
Posted 01/05/2019 08:54 AM
Charly:
Yes, there will always be stats.
Posted 01/05/2019 08:14 AM
Larry Schug:
Thank you for words of encouragement.
Posted 01/05/2019 06:46 AM