Arithmetic is where numbers fly like pigeons in and out of your head.
Arithmetic tells you how many you lose or win if you know how many
    you had before you lost or won.
Arithmetic is seven eleven all good children go to heaven--
    or five six bundle of sticks.
Arithmetic is numbers you squeeze from your head to your hand
        to your pencil to your paper till you get the answer.
Arithmetic is where the answer is right and everything is nice
    and you can look out of the window and see the blue sky--
    or the answer is wrong and you have to start all over and
    try again and see how it comes out this time.
If you take a number and double it and double it again and then
        double it a few more times, the number gets bigger and bigger
        and goes higher and higher and only arithmetic can tell you
        what the number is when you decide to quit doubling.
Arithmetic is where you have to multiply--and you carry
    the multiplication table in your head and hope you won't lose it.
If you have two animal crackers, one good and one bad, and you eat one
    and a striped zebra with streaks all over him eats the other,
    how many animal crackers will you have if somebody offers you
    five six seven and you say No no no and you say Nay nay nay
    and you say Nix nix nix?
If you ask your mother for one fried egg for breakfast and she gives you
    two fried eggs and you eat both of them, who is better in arithmetic,
    you or your mother?


This poem is in the public domain.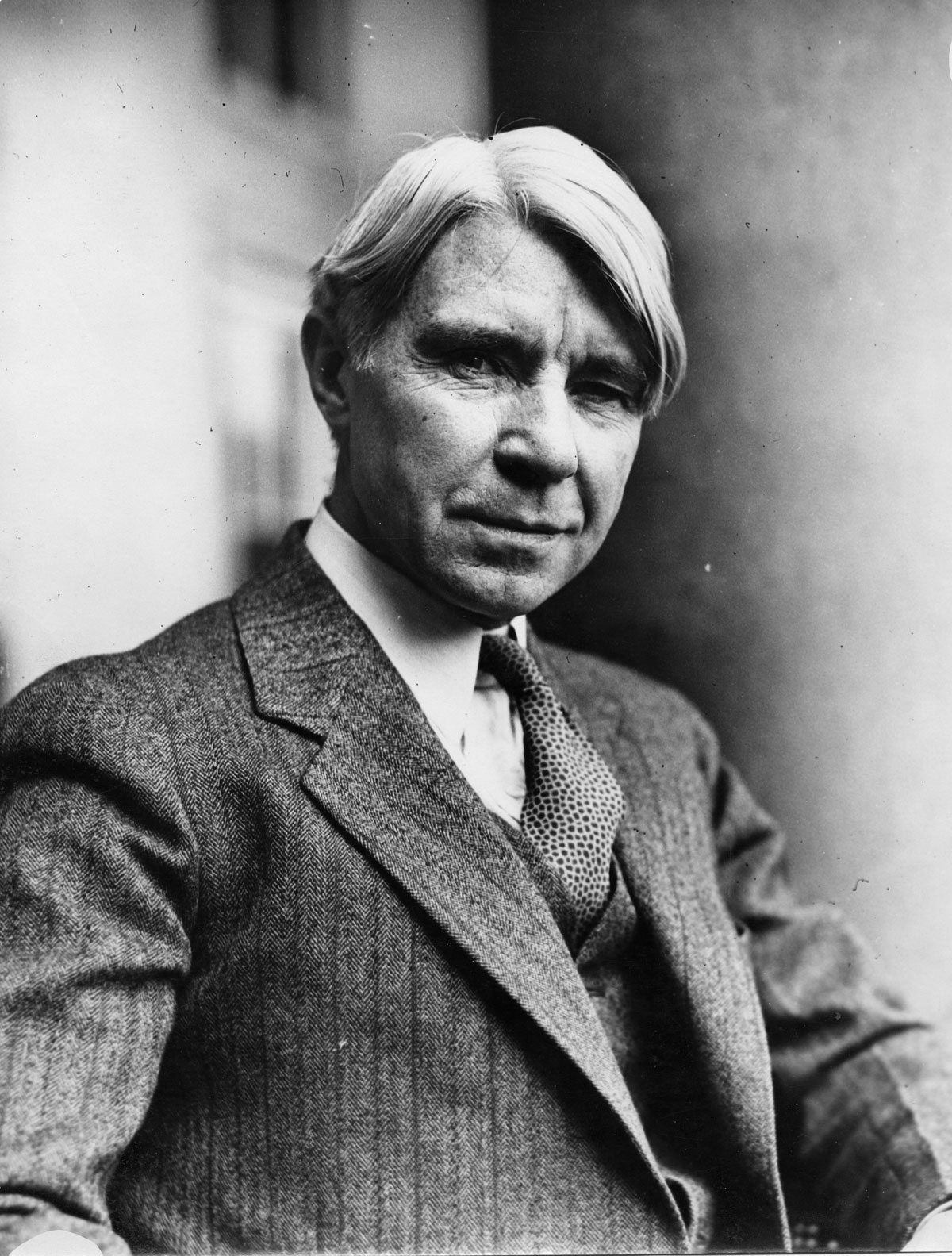 Carl Sandburg (1878 - 1967) was an American poet, children's author, and biographer. The son of Swedish parents who immigrated to Illinois, Carl was forced to drop out of school after the eighth grade to help support the family. He worked at a number of different jobs, then did a stint as a hobo before volunteering to serve in the Spanish-American war. A plain-speaking poet with a style similar to that of Walt Whitman, Carl often chose American life as his subject matter--especially industry, agriculture, and the common man. Like Whitman, he attended several colleges, but never received a degree, except for honorary ones bestowed years later on the merit of his work.
barbsteff:
Thanks for this. I had no idea. It's funny. I think I'll pass it on to my great granddaughter, 12, who has her battles with math.
Posted 01/07/2019 01:08 PM
Tabletop:
I remember when we read Sandburg's "Arithmetic" and I think that is the whole poem. It made those of us who are terrible at math laugh our heads off. He is one of my favorite poets.
Posted 01/07/2019 09:32 AM
wordartdjc:
Instructive, funny and completely Sandburg
Posted 01/07/2019 08:25 AM
Tgruenewald:
After retiring from teaching, my father-in-law retired to the Flat Rock area and took up a second career as a park ranger at national park created on the Sandburg property. As was his way, he became quite the Sandburg authority and a cited resource for Sandburg biographers and researchers. It's a great place to visit and hike.
Posted 01/06/2019 12:47 PM
cork:
The swirl of numbers leaves me in a fog.
Posted 01/06/2019 11:15 AM
Jean Colonomos-1:
A good poem for me to read to my nine year old granddaughter where numbers "fly like pigeons in and out of your head."
Posted 01/06/2019 10:19 AM
Michael:
Wonderful post, Jayne! Great hearing the actual voice of the poet. I love the rich baritone depth of his voice.--Thank you.
Posted 01/06/2019 09:33 AM
Larry Schug:
aperfect poem!
Posted 01/06/2019 08:15 AM