How I admire its chill
unsung ability
to preserve the status quo ante,

To redefine perishable,
accept preservation not
immortality as the goal.

Even the thaw
a surprising opportunity
offering the gift of perspective.

And last night
on a midnight foray
into our kitchen

We stood,
before our empty fridge
jet lagged, weary, welcomed

home by the low pitched
hum of the deep freeze reminding us
of all we have so painstakingly stored.


© by Anita S. Pulier.
Used with the authorís permission.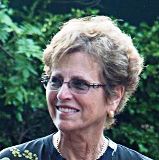 Anita S. Pulier, after retiring from her law practice in Brooklyn, happily traded-in legal writing for poetry. She's the author of three chapbooks and a full-length collection from Finishing Line Press, The Butcher's Diamond. Anita's poems have appeared in numerous print and online journals and in the anthologies Grabbing the Apple, the poetry edition of Legal Studies Forum, and Aunt Poems by The Emma Press. Anita and her husband split their time between the Upper West Side of New York, and Los Angeles. Learn more about her at http://psymeet.com/anitaspulier/main/index.php.
KevinArnold:
Ah, yes, the poet's gift of perspective.
Posted 01/11/2019 11:10 AM
wordartdjc:
Amazing as to the subjects that poems can be written of and to. This one is very fine.
Posted 01/09/2019 08:39 PM
Jo:
I enjoyed your ode very much. Our refrigerator went out in the midst of 14 guests. And all we had to do was pull it out of the wall, unplug it and re-plug. It made me so grateful.
Posted 01/09/2019 01:08 PM
Jean Colonomos-1:
What a captivating vision!
Posted 01/09/2019 10:58 AM
cork:
We have a duty to empty the freezer occasionally.
Posted 01/09/2019 08:40 AM
Gilbert Allen:
This made me think of WCW's remark that "a poem is a machine made of words" in a new light. Well done!
Posted 01/09/2019 08:23 AM