Be careful what you say or do
'Cause nowadays folks love to sue.
It seems they're waiting just for you to make a big mistake.

Don't drive your car; it might just crash.
Some folks see that as instant cash.
Into their lawyer's firm they dash to see what they can make.

The Bill of Rights has died, for sure.
Freedoms aren't what they once were.
You can't say boo or it's a slur and someone seeks relief.

And if a burglar comes to call
And he should chance to slip and fall,
You know in court he'll make a haul where he's a legal thief.

Why should doctors even try?
Malpractice rates are all sky high.
And writers' ink is barely dry before it's in dispute.

In fact, what's written on this page
May throw some people in a rage
And that will surely set the stage for some class action suit.


© by Lois Corcoran.
Used here with the authorís permission.
†

†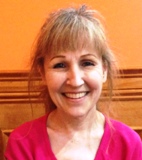 Lois Corcoran claims she wrote dozens of "awful" poems before turning her pen toward other projects, including a humor column which was carried by a dozen newspapers. She and her dysfunctional (but happy!) family live in Upstate Michigan.
†
Lori Levy:
Great!
Posted 01/25/2019 01:50 PM
barbsteff:
Forwarding this to daughters-in-law who are a lawyer and a legal secretary, respectively. Clever.
Posted 01/25/2019 11:57 AM
wordartdjc:
What a sly, crafted poem Lois, you are akin to some of my thoughts. Yes, very meaningful and in the perfect meter which I still certainly enjoy.
Posted 01/25/2019 11:07 AM
TheSilverOne:
Enjoyed this humorous poem...too true!
Posted 01/25/2019 10:37 AM
Glen Sorestad:
Now, that's sheer fun -- and skillfully done!
Posted 01/25/2019 10:11 AM
cork:
What a beautiful rhyme layout!
Posted 01/25/2019 08:47 AM
michael escoubas:
Wonderful tongue-in-cheek critique of contemporary culture! This would/should go viral on social media. Well done Lois.
Posted 01/25/2019 08:29 AM