I'd love to be an instrument
so you would fall in love with me
and take me everywhere you go
to play your favorite melodies.
 
If I could nestle in your arms
your heart and mind I'd surely win
as you would bow or pick or pluck
on me, your happy violin.
 
I'd love to be your instrument
to feel your passion, watch you grow,
enjoy your fingers tickling me.
How sweet to be your piano.
 
I dream about a horn of brass
sensuous lips on me each night
hands polishing my lovely bell —
a bass trombone would be just right.
 
Or, maybe fame we two could share,
Our names in lights. Famous rock stars!
As you would nightly pluck my strings
I'd delight crowds as your guitar.
 
I'd love to be your clarinet —
the sounds we'd make — oh so sublime.
Poets would swoon and grab their pens
and put our gorgeous notes to rhyme.

Percussion, brass, woodwinds or strings,
it matters not at all to me.
Your devotion is what I crave.
I want your heart my own to be.


© by Nanci Lee Woody.
Used with the author's permission.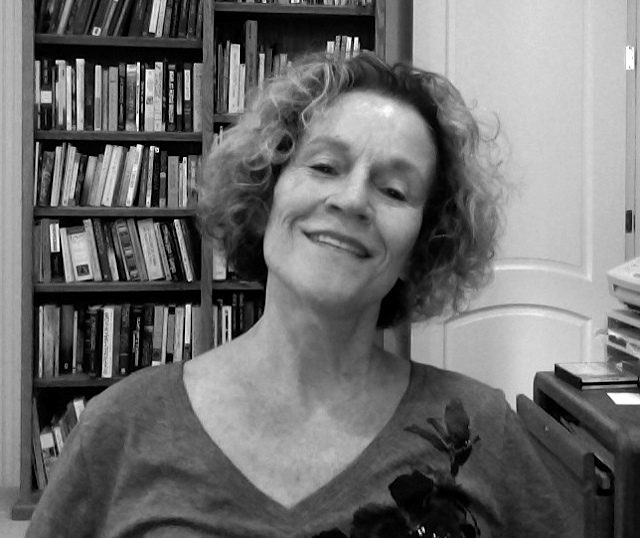 Nanci Lee Woody lives in Rocklin, California. A retired college professor, she's written several textbooks and a novel. She also wrote the script and lyrics for a musical, "Hello to Life!", which was produced in Sacramento. Besides writing, Nanci enjoys drawing, painting, photography, traveling, and spending time with friends and family. Learn more about her at nancileewoody.com.
Jo:
Beautiful poem--a love poem indeed!
Posted 02/13/2019 12:06 PM
wordartdjc:
Love, Love and a fine take on her instruments. My dear husband made harps, dulcimers, guitars clavichords, harpsichords, a ukulele, and a balalaika, all of which I have and love to touch each in sweet loving memory. Doris
Posted 02/13/2019 10:48 AM
paradea:
A clever love poem!!!
Posted 02/13/2019 09:44 AM
cork:
Reminds me of a Neil Diamond song.
Posted 02/13/2019 08:43 AM
michael escoubas:
Music of love! The whole orchestra plays in harmony. Thank you, Nanci.
Posted 02/13/2019 08:19 AM
Larry Schug:
Nice poem, Nanci. I especially like the fourth stanza.
Posted 02/13/2019 07:28 AM