It's a mighty good world, so it is, dear lass,
When even the worst is said.
There's a smile and a tear, a sigh and a cheer,
But better be living than dead;
A joy and a pain, a loss and a gain;
There's honey and maybe some gall:
Yet still I declare, foul weather or fair,
It's a mighty good world after all.

For look, lass! at night when I break from the fight,
My Kingdom's awaiting for me;
There's comfort and rest, and the warmth of your breast,
And little ones climbing my knee.
There's fire-light and song - Oh, the world may be wrong!
Its empires may topple and fall:
My home is my care - if gladness be there,
It's a mighty good world after all.

O heart of pure gold! I have made you a fold,
It's sheltered, sun-fondled and warm.
O little ones, rest! I have fashioned a nest;
Sleep on! you are safe from the storm.
For there's no foe like fear, and there's no friend like cheer,
And sunshine will flash at our call;
So crown Love as King, and let us all sing -
"It's a mighty good world after all."


This poem is in the public domain.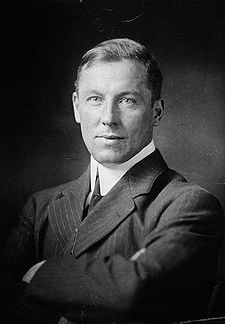 Robert Service (1874 - 1958) was a Scottish poet who became smitten with the Yukon Territory when he moved to Canada at the age of 21. Though he longed to be a trail-blazing cowboy, and many thought he indeed lived the life of which he wrote, Robert was, in fact, a bank clerk. After wandering North America for several years, working at odd jobs and various bank branches, he finally settled down in Dawson City, Yukon, some time after the Gold Rush. Robert began writing poems about his stark and beautiful surroundings, and about the legends and lifestyle associated with that part of the world. When his collection of poetry, The Spell of the Yukon and Other Verses, was published in 1907, it was an immediate success, made Robert wealthy beyond his greatest expectations, and earned him the nickname "The Bard of the Yukon." Robert alternated living in North America and Europe for the remainder of his life--even spending a few years in Hollywood; the cabin in the Klondike where he made his home is now a Canadian national park site.
brokenchips:
bro that was bomb
Posted 02/28/2019 01:28 PM
CamilleBalla:
?For there's no foe like fear, and there's no friend like cheer? I like this line.
Posted 02/21/2019 12:24 PM
cork:
I love his word-craft and his optimism.
Posted 02/21/2019 08:43 AM
KevinArnold:
A paean to domestic romanticism. Unabashed.
Posted 02/21/2019 08:42 AM