Crunchy brown leaves
blanket the ground,
blocking the sun's rays
from a patch of cold earth
until Springtime returns
with her warm winds
to toss away the debris.

Impatient, refusing to wait,
a solitary sprig of creeping phlox
pierces the suffocating weight
of dead foliage and thin twigs,
lifts itself above its solitary prison,
and dares to bloom, its pale
lavender face turned to the sky.

Resolute, the flower will not be
denied its moments in the light
nor save itself for warmer days.


© by Carroll S. Taylor.
Used here with the author's permission.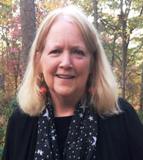 Carroll S. Taylor and her husband live in Hiawassee, Georgia. A retired educator, she is the author of two young adult novels, Chinaberry Summer and Chinaberry Summer: On the Other Side. Carroll's novels emphasize generational storytelling and anti-bullying, and her stories and poems reflect her affection for reptiles, amphibians, spiders, and other critters. Learn more about her at chinaberrysummer.com.
Jo:
A beautiful poem. bulbs pushing through the tangle of winter, daring to bloom--offers such promise.
Posted 02/23/2019 02:58 PM
paradea:
There is meaning in everything for us humans!!! Love this poem.
Posted 02/23/2019 10:08 AM
cork:
Oh,if only I could be that flower!
Posted 02/23/2019 09:32 AM
Charly:
A poem of hope. Strong images of nature and survival.
Posted 02/23/2019 08:38 AM
michael escoubas:
Like the possible human applications of this poem too! Thank you Carroll.
Posted 02/23/2019 08:14 AM
Larry Schug:
After a February of record snow, I would be thrilled to be at this stage of winter. We call it spring in Minnesota. Perhaps we could coin a new saying--"determined as creeping phlox"
Posted 02/23/2019 06:37 AM
Janet Leahy:
What fun to see something "dare to bloom" ahead of its time, and a perfect title for this poem.
Posted 02/23/2019 06:16 AM