So you see, time is the thing
It marches on as does the glut of watch ads
One has to face on Facebook daily
But I realize that I don't really want their wares.
No, I don't want the automatics that wind
And set themselves while I sleep or work out
In the fitness center. I don't want the chronometers,
The quartz movements made in Japan, or the Swiss
Mechanized infinity titanium and sapphire movements.


Just give me a reliable Mickey Mouse Classic
Vintage $44.54 watch —You know, the one with the hour
And minute arms that, well, tell me the time straight away
Without a screen display that befuddles with its super tech gizmos
That only combat jet pilots or Mount Everest climbers might need.
Yeah, give the simple, functional pieces of wrist ware that will guide
Me through the day so that I will know when checkout
Time finally roles around. To Mickey, I promise to faithfully
And responsibly wind you when you so beckon so that
We are both in the fourth dimension together.


© by Stephen Anderson
Used with author's permission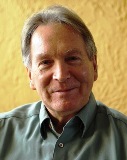 Stephen Anderson is a prize-winning Milwaukee poet whose work deals with many themes and has appeared in numerous print and online journals and been featured on the Milwaukee NPR-affiliate WUWM Lake Effect Program. Several of his poems formed the text for The Privileged Secrets of the Arch, a chamber music composition that can be heard here. When not writing, Stephen enjoys traveling, bicycling, and trekking almost anywhere he can find a path. His most recent full-length poetry collection is The Dream Angel Plays the Cello. Earlier collections can be purchased directly from Stephen.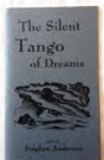 barbsteff:
Gimme a Timex analog display, not unlike the Mickey watch. Enjoyed this poem.
Posted 04/14/2019 05:58 PM
Jancan:
I really like this one and can relate to it. Our church fellowship hall has a clock with a THIRD hand that points to the day of the week. As if we needed that! From a distance the clock appears to be wrong--always. Jancan
Posted 04/14/2019 08:18 AM
Lori Levy:
I also prefer the "simple, functional pieces of wrist ware"!
Posted 04/13/2019 11:18 PM
Jo:
Absolutely love your poems. I'm thinking of getting a Mickey Mouse watch.
Posted 04/13/2019 04:14 PM
KevinArnold:
Great fun!
Posted 04/13/2019 10:14 AM
Jean Colonomos-1:
I'm with you.
Posted 04/13/2019 10:06 AM
Larry Schug:
Just give me the sun and a tree's shadow. Better yet, give me a cloudy day when all time is now. I do love the way Mickey's white-gloved hands point at the numbers and the smile on his face, though. Thanks for inspiring some thought, Stephen.
Posted 04/13/2019 07:35 AM