Round
as the seasons which turn
and return, the wheel
of life made visible in its form
 
Sturdy
woven of thin sticks
that wrap around each other
over and under and through,
carefully worked with mud
dried to a thick adobe
 
Soft
cushioned in its center
with the finest pine needles
bits of down, a tracing of moss
and one blue thread
that appears and disappears
 
Home
once, to delicate eggs
and then hungry hatchlings
it sheltered them
till they were strong enough
to fly on their own
 
Fallen
to the ground
after a fierce storm
abandoned in the grass
still it holds its perfect shape
 
Sometimes
the lives we leave behind
are no less beautiful
for that—they cradled
their moments, and then
let them go


© by Ginny Lowe Connors.
Used here with the author's permission.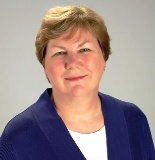 Ginny Lowe Connors is an editor, a publisher (Grayson Books), and a retired English teacher. The former Poet Laureate of West Hartford, Connecticut, where she lives, Ginny is the author of several award-winning poetry collections, the latest of which is Toward the Hanging Tree: Poems of Salem Village. She has also edited multiple anthologies; the most recent being Forgotten Women: A Tribute in Poetry. Says Ginny, "I have loved poetry since childhood. It sustains me. It crosses borders. The best poems find language to express complicated emotions and experiences in a way that gets at the core emotional truth. And the music of poetry reaches us beyond the level of language." Learn more about her at www.ginnyloweconnors.com.
KevinArnold:
love cradled / their moments.
Posted 05/02/2019 08:46 PM
Lori Levy:
Like the way it builds up to the powerful last stanza.
Posted 05/02/2019 05:57 PM
CamilleBalla:
I really like the way the first line of each stanza leads into the description as the nest so carefully ?and the poem so intentionally builds. If says so much to treasure about our lives. Thank you, Ginny.
Posted 05/02/2019 01:43 PM
paradea:
Nice poem!!!
Posted 05/02/2019 12:05 PM
Nabby Dog:
This poem is not only a vivid description of one of nature's springtime joys but also, in the final stanza, a wise, perceptive commentary on being alive in this world. It is poetry at its best!
Posted 05/02/2019 07:50 AM
michael escoubas:
This entire poem stands strong as life-metaphor! Thank you, Ginny!
Posted 05/02/2019 07:39 AM
Larry Schug:
I really like the final stanza, "they cradled their moments".
Posted 05/02/2019 06:47 AM