The Clearing, June 2017

How strange to find you where I did
along a path beside a road,
your legs in graceful green dancing
to music made by wind and woods.

Like ladies from a bygone age,
you left your slippers there to air
in dappled shade, while you, barefoot,
relaxed your stays, let loose your hair.

The treasures of this world might be
as simple as an orchid's bloom;
how sad that so much time is spent
in filling coffers for the tomb.

If only life could be so fresh
and free as you in serenade,
we might learn we value most those
things found lost in woodland shade.


© by Mike Orlock.
Used with the authorís permission.
†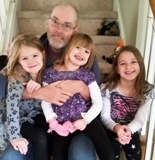 Mike Orlock is a retired high school English and American History teacher who divides his time between the Chicago suburbs and a vacation home in Sturgeon Bay, Wisconsin. He has been married for 43 years to his high school sweetheart and inspiration, Liz, and greatly enjoys being grandfather to five beautiful granddaughters who keep him, he says, "jumping like a frog on a hot skillet." Mike's short stories, poems, and reviews have appeared in a variety of publications and he was a Jade Ring winner in a contest sponsored by the Wisconsin Writers Association. His latest book, Mr. President! Poetry, Polemics & Fan Mail from Inside the Divide, was released in October.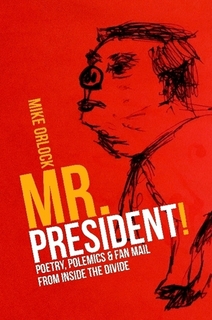 Jancan:
Lovely, appealing, well-written!
Posted 06/05/2019 09:19 PM
Lori Levy:
Especially like the first stanza.
Posted 06/05/2019 05:12 PM
paradea:
I like this poem!!
Posted 06/05/2019 10:59 AM
michael escoubas:
Wonderful 4-4 cadence to this poem, Mike. Really enjoyed its bounce and rhythm as I detect expertise in your use of the iambic foot. Love your visuals too. This poem is quite the gem.
Posted 06/05/2019 08:34 AM