Open the kitchen drawer—
I want to be idle as a tea ball. I want to lie
beside the wooden spoon, the carrot
peeler, the five plastic cups that fit one
inside the other: tidy travelers to the counter.
I want to be reckless as measuring spoons—
to fling my big, smaller, small heads back,
dream of ginger, of cinnamon,
sprawl akimbo on the tack paper.
I want to be called dramatic by the corn cob holders,
poor things, how they can only jab and stick;
so what if I want to be picked up.
Let me be. The way butter becomes a yellow river,
a place for the garlic to shout and moan;
how the onions give over to shine and sigh,
I want to be turned over and over
in competent kitchen hands.
I want to be surprised.
I want to grow shy as an egg poacher.
From Luck (Parallel Press 2000)
Used with the author's permission.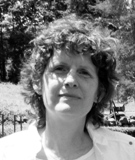 Marilyn Annucci is the author of Waiting Room (Hill-Stead, 2012), which won the 2012 Sunken Garden Poetry Prize, and Luck (Parallel Press, 2000). She is an associate professor at the University of Wisconsin - Whitewater, and enjoys long walks, cooking, and photography. To learn more about Marilyn, visit http://www.madpoetry.org/madpoets/annuccim.html .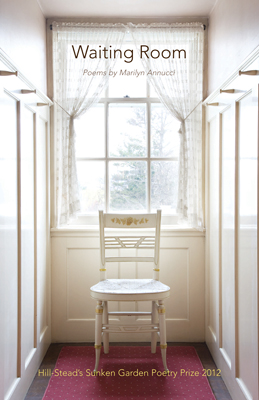 pwax:
Fling your big, smaller, small heads back and sprawl akimbo--yes! Give your all to that passion! What fun.
Posted 03/14/2015 10:25 PM
Gilbert Allen:
Lively and imaginative. Well done!
Posted 03/12/2015 09:24 AM
Jo:
Oh what a wonderful poem. One of my favorites, Marilyn.
Posted 03/12/2015 09:13 AM
jeanie:
Magic in the competent words and mind of Marilyn!
Posted 03/12/2015 09:02 AM
rhonasheridan:
I loved it!
Posted 03/12/2015 02:26 AM