Above Shewbird Mountain
the wild goose wends
northward on feathered fins.
In V-shape he heads
his honking flock
through uncharted course.
Off buried loggers' roadbed
evening shadows ricochet
through poplar, beech, hickory,
and block all worry.
The bleeding sky reflects
like cinders in an oval pond,
where the wild geese drive down
for an overnight's rest.


From Shewbird Mountain (Finishing Line Press, 2006).
This poem first appeared in Appalachian Heritage.
Used here with the author's permission.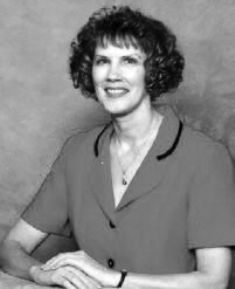 Award-winning poet Brenda Kay Ledford is a native of Clay County, NC. Brenda earned her Master of Arts in Education from Western Carolina University and went on to study Journalism at the University of Tennessee and TriCounty Community College. Author of three books, Brenda's favorite subject matter is her Smoky Mountain heritage. Her primary themes are nature, a sense of place, and family. Visit her blog at blueridgepoet.blogspot.com.
rhonasheridan:
A delightful poem
Posted 03/16/2015 05:47 AM
Katrina:
I like the rhyme of 'hickory' with 'ricochet' and all the honking onomatopoeia.
Posted 03/16/2015 03:37 AM