I like even the word "tapioca."
It sounds like the name of a Latin dance,
the beat of the Samba underscoring
the ritual movements of some Amazonian tribe.
"Come, let's do the Tapioca."

Or it could be the local indigenous name
of a tributary of the Congo
the newsman Stanley hoped would
bring him closer to Dr. Livingstone.
"This is the Tapioca, I presume."

Or even a tropical insect,
whose bite transmits a lethal disease,
while its genes contain the secret
to conquering the riddle of aging.
"Tapioca face cream, $26.59 a jar."

Yet tapioca is more than these:
A confection that puts a spring
in my step, takes my spirit
to worlds unknown, and renews my youth,
when I loved those gelatinous pearls—
even when told they were frog eyes—the bigger, the better.

Where is it from? There's the mystery,
unlike the rice pudding they try to pawn off on me instead.


© by Bill Batcher.
Used with the author's permission.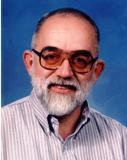 Bill Batcher is the author of four books. A retired teacher, with a Doctorate in Education from Teachers College at Columbia University in New York, his poetry has been published in magazines, anthologies, and online collections, and has won several awards. Bill and his wife, Carol, live in Greenport, New York.
barbsteff:
This poem inspires me to make some tapioca pudding tomorrow. Frog eyes indeed!
Posted 08/23/2019 11:34 PM
Lori Levy:
Love the associations you make with tapioca.
Posted 08/23/2019 09:27 PM
Arlene Gay Levine:
Smart, snappy tale spun about tapioca that lightened up my day! Thanks, Bill.
Posted 08/23/2019 12:41 PM
Janet Leahy:
So many images stirred by the word Tapioca, my favorite would be the Latin dance. Thanks Bill.
Posted 08/23/2019 09:51 AM
cork:
Where does one find cassava roots?
Posted 08/23/2019 09:15 AM
KevinArnold:
Fun, humor from an unexpected dessert. Frog eyes indeed!
Posted 08/23/2019 09:03 AM
Larry Schug:
Outstanding! Certainly one of the best ever on YDP. I'd like to order a jar, please.
Posted 08/23/2019 07:21 AM