The home brewer
Gathers his equipment,
His hopes
And his dreams.

If the rules of coffee are to be believed
He has already failed –
The Norwegian beans,
Having survived the trek in an
Unpressurized hold
Were ground by an accommodating barista
Already five days ago -
A fatal error.

Nevertheless, he soldiers on,
Sets up his Aero-Press
(bought a few months ago
But already superceded by a newer model
Guaranteed not to let the water touch
The beans until the pivotal moment)
And boils the kettle.

He realises that, having forgotten to buy filtered water,
The final result will be akin to drinking from a swimming pool,
But since he has already broken every other rule,
He weighs out the coffee,
Topped up with some left-over beans from Columbia -
Sin upon sin –
And starts the process.

The timer pings eight seconds too soon.
No perfection, even there.

He lifts the cup with both hands,
Inhales,
And ponders a Chemex.


© by Belinda Veldman.
Used with the author's permission.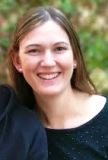 Belinda Veldman stays busy being a wife and mother in Perth, Western Australia. A former English teacher, she admits she can't seem to stay away from books, even though she doesn't really have time for them at present. Subscribing to YDP (and, occasionally, writing) is Belinda's attempt to keep a literary link in her life.
barbsteff:
Funny, funny, funny! How to fail in coffee brewing without really trying! Novel idea.
Posted 09/29/2019 09:07 PM
KevinArnold:
Good to hear from another country.
Posted 09/29/2019 03:33 PM
cork:
As I drink my morning coffee, I will be thinking about my morning swim.
Posted 09/29/2019 09:52 AM