Lessons from Retirement

Mornings matter more
than evenings.
Afternoons are intimate affairs.
Haste is wasted and foolishly bold
(steps should be taken with care).
Games worth playing
require a score:
Anything that doesn't
doesn't matter much more.


© by Mike Orlock.
Used with the author's permission.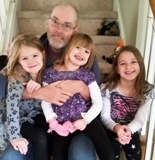 Mike Orlock is a retired high school English and American History teacher who divides his time between the Chicago suburbs and a vacation home in Sturgeon Bay, Wisconsin. He has been married for 43 years to his high school sweetheart and inspiration, Liz, and greatly enjoys being grandfather to five beautiful granddaughters who keep him, he says, "jumping like a frog on a hot skillet." Mike's short stories, poems, and reviews have appeared in a variety of publications and he was a Jade Ring winner in a contest sponsored by the Wisconsin Writers Association. His latest book, Mr. President! Poetry, Polemics & Fan Mail from Inside the Divide, was released in October.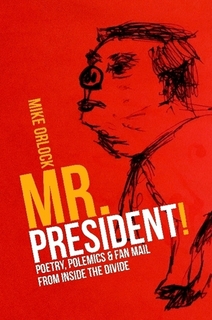 Jancan:
This ultra-concise piece conveys a powerful message about how priorities change with age.
Posted 10/05/2019 09:51 AM
Wilda Morris:
I should have added that yesterday's poem seems to verify those lines about taking steps with care.
Posted 10/04/2019 02:53 PM
Wilda Morris:
Short and to the point! Not sure I agree about score-keeping, but I love these lines: Haste is wasted and foolishly bold / (steps should be taken with care).
Posted 10/04/2019 02:51 PM
Lori Levy:
Great opening line.
Posted 10/03/2019 02:44 PM
cork:
I love the brevity.
Posted 10/03/2019 09:07 AM
SaraS:
I always enjoy your work, Mike, and this is no exception!
Posted 10/03/2019 08:09 AM
Jane Eva Cooper:
Ouch! Truism with a punch. Love it.
Posted 10/03/2019 07:23 AM