We're a ferry ride from any city.
Nobody famous ever lived here,
unless you count Joseph Whidbey
who mapped the area in 1792.
No famous buildings, no movie stars,
and for sure no malls. We do have
the annual Djangofest and county fair,
with its 4-H cows and Elvis impersonator.
We've got, famously, rain, eagles,
uncluttered beaches, real farmers' markets.

We know our neighbors and their parents
and their children and their dogs—
not just their names but who's expecting,
who's on chemo, and who needs a ride.
We share our haul of clams and crabs.
We bump into friends everywhere,
coming and going.


© by Diane Stone.
Used with the author's permission.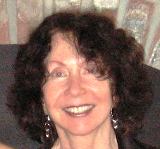 Diane Stone, a former technical writer-editor, lives on Whidbey Island, north of Seattle, with her husband, cat, and hens. Her work has been published in poetry journals and anthologies. Diane credits her grandfather for her early interest in poetry; he often recited favorite poems to her, even when they were fishing. Diane enjoys bird watching and gardening with native plants.
barbsteff:
Three cheers for this poem and for Whidbey Island! The details build a terrific poem. Reminiscent of small towns everywhere and yet particular the the Pacific Northwest.
Posted 11/25/2019 05:13 PM
michael escoubas:
I'll be right over, Diane! This sounds so much like my home town in Central Illinois--where there are no secrets but a bushel basket of love and support.
Posted 11/25/2019 12:50 PM
cork:
I know a small town in Nebraska of less than a thousand with a history of celebrities.
Posted 11/25/2019 09:03 AM
paradea:
Would like to spend a summer there. I love this poem!!
Posted 11/25/2019 08:37 AM