The dryer vents in the wall
above the microwave
spew lint that often

lands on our food.

Both dryer and microwave
must be off or the old transistor
radio on the kitchen counter

broadcasts nothing but static.

The cranky toaster
which threatens to burn the mail
perched on the shelf above

can remain on,

except when the oven is on
along with the toaster
and my motherís old percolator,

as that combination trips the circuit breaker.

Despite these irritations
I believe I have finally achieved
a fairly good working relationship

with our appliances,

and for this adaptive collaboration
and long overdue
acceptance of the imperfect,

I am truly thankful.

Although not yet able
to apply these skills
beyond the kitchen,

I remain hopeful.


From Perfect Diet (Finishing Line Press, ??).
Used here with permission.
†
†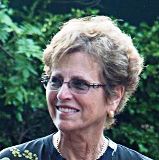 Anita S. Pulier, after retiring from her law practice in Brooklyn, happily traded-in legal writing for poetry. She's the author of three chapbooks and a full-length collection from Finishing Line Press, The Butcher's Diamond. Anita's poems have appeared in numerous print and online journals and in the anthologies Grabbing the Apple, the poetry edition of Legal Studies Forum, and Aunt Poems by The Emma Press. Anita and her husband split their time between the Upper West Side of New York, and Los Angeles. Learn more about her at http://psymeet.com/anitaspulier/main/index.php.
barbsteff:
Love the rhyme of percolator - circuit breaker. and the last line. Enjoyable poem.
Posted 11/24/2019 01:57 PM
Jean Colonomos-1:
Delightful.
Posted 11/24/2019 01:02 PM
milesss:
reminds me of those old games "lisa likes to sit next to sarah but wants to be away from tiffany". love it!
Posted 11/24/2019 11:17 AM
Larry Schug:
Turning the mundane to sublime.
Posted 11/24/2019 09:13 AM
michael escoubas:
Sounds like where I used to live, Anita! Well done and I like your unique page presentation.
Posted 11/24/2019 08:52 AM
Gilbert Allen:
A charming poem.
Posted 11/24/2019 08:14 AM
Jccjccac@aol.com:
You must have visited my mothers kitchen A perfect description
Posted 11/24/2019 07:20 AM