You lean your small body
closer into mine.
Your shyness
morphs into animation
as you tell me
of the snow sculpture
you made
an icy chair, you say,
sit-able
but not lean-backable.
 
This facility with words
delights me.
I want to pull you
on to my lap
put my arms around you
hold you close.
But we talk on
of planets, dinosaurs
where the lady bugs go in the winter
before you kiss me on the cheek
and stomp away through the snow
to find your friends
leaving me with a small
hole in my heart.
 
I join the grown-ups
in the back yard
where talk there is of
weight loss and joint replacement
a newly acquired cough
the best wine for the money
and
teeing off.


© by Nanci Lee Woody.
Used with the author's permission.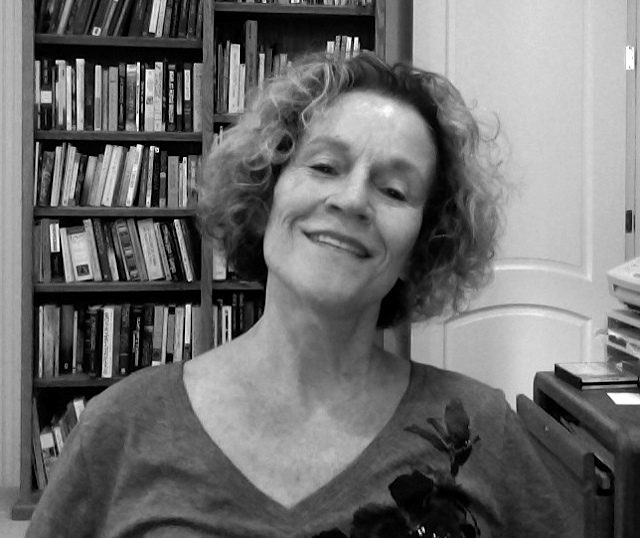 Nanci Lee Woody lives in Rocklin, California. A retired college professor, she's written several textbooks and a novel. She also wrote the script and lyrics for a musical, "Hello to Life!", which was produced in Sacramento. Besides writing, Nanci enjoys drawing, painting, photography, traveling, and spending time with friends and family. Learn more about her at nancileewoody.com.
Snommy:
I love children so much, why can't all adults talk like they do! Do adults ask you what your favourite shape is? Or where chairs come from? Or how to make bubbles in their milk? No! Ridiculous adulthood!
Posted 02/11/2020 10:42 AM
Tracers645:
Beautiful image. :-)
Posted 12/29/2019 05:52 PM
Jacquelyn:
Ahh, the poet totally captures the pure joy that a grandchild is! The wonderment of a child complete with the delightful vocabulary all shared with a grandparent is so touching! Jacquelyn C. Brandon
Posted 12/29/2019 02:52 PM
Linda Lee Konichek:
I don't have grandchildren, but this poem makes me realize what it would be like!
Posted 12/29/2019 11:48 AM
Jancan:
This one resonates with me! It is very descriptive and touching. You could add fiber supplements to that list. LOL!
Posted 12/29/2019 08:18 AM
Lori Levy:
Great! I identify with this.
Posted 12/28/2019 02:45 PM
carlpalmer:
not lean-backable... conversation captured
Posted 12/28/2019 12:10 PM
Glen Sorestad:
Love it! A grandfather of ten who has been there and enjoyed every moment with each of them.
Posted 12/28/2019 10:49 AM
KevinArnold:
Well done, Nancy.
Posted 12/28/2019 10:47 AM
cork:
My computer chair is lean-backable!
Posted 12/28/2019 09:34 AM
plgoodman:
Makes me want to live with first grade grandchildren!!! Thanks for the delight.
Posted 12/28/2019 09:20 AM