Eyes stare
body droops
screen glows
transforming my face into
something
not myself.
 
For I myself am asleep in bed –
only my body is sitting here
watching
waiting
hoping the words will arrange themselves
neatly and politely
into something …
if not good,
then at least …
finished.


© by Belinda Veldman.
Used with the author's permission.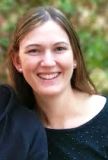 Belinda Veldman stays busy being a wife and mother in Perth, Western Australia. A former English teacher, she admits she can't seem to stay away from books, even though she doesn't really have time for them at present. Subscribing to YDP (and, occasionally, writing) is Belinda's attempt to keep a literary link in her life.
Lori Levy:
Yes!
Posted 02/23/2020 04:50 PM
KevinArnold:
Fun.
Posted 02/23/2020 10:12 AM