(After Woman by a Window Feeding Her Dog, by Mary Cassatt)
If there is such a thing as forever, I will be here by this high window,
this dog beside me, sun on our faces. Everything important will
spread out beneath us: gazebo and fountain. Each will be held in its
own moment of beauty like the Yorkshire Terriers whose pictures
hang on my kitchen wall: three no longer with me and this one who
chews his rope giraffe to pieces with no regrets, no sentimental
attachment—the chew worth whatever loss it incurs. Informed by
his own spirit, he sees in things only things and wants nothing more
than his leash and long walks, a game of throw the ball. He needs
nothing more than to sleep on the floor between my feet or curled in
the right angle my arm and elbow make when I hold him—the
happiness he was made for.
If only forever were a choice we could make, I would choose this
dog's world (and my place in it)—absolute innocence—no other life
to plan for but this. Nothing but this: love without reservation—his
world and mine as it ought to be and, in this moment, is.
 

This poem first appeared in Paterson Literary Review.
Used with the author's permission.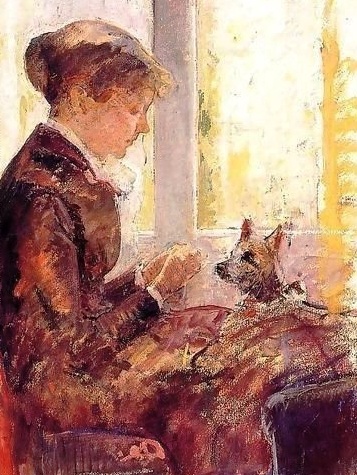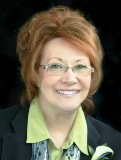 Adele Kenny, an animal lover (especially dogs, and especially Yorkshire terriers), is the author of 25 books (poetry and nonfiction). A former creative writing professor, and twice a Geraldine R. Dodge Poetry Festival Poet, she is founding director of the Carriage House Poetry Series and poetry editor of Tiferet Journal. The recipient of Kean University's Distinguished Alumni Award, NJ State Arts Council poetry fellowships, and other awards, her current poems (often in prose poem form) focus on the ways in which the interior life intersects with the outside world. Learn more about her at www.adelekenny.com or www.adelekenny.blogspot.com.
barbsteff:
Woof!
Posted 04/06/2020 04:52 PM
Tracers645:
Made me think of my dogs I love so much. Good poem.
Posted 04/06/2020 03:38 PM
Jancan:
Lovely, descriptive poem--made me smile.
Posted 04/05/2020 11:08 AM
Lori Levy:
This poem could (almost) make someone who doesn't want a dog change her mind and want one. So peaceful.
Posted 04/05/2020 01:32 AM
rothrite@verizon.net:
Dorothy Ryan: I have photos of my seven previous rescue dogs in my study ? three Airedales, one Irish Wolfhound, three black Labs. On my phone, photos of my current Golden Retriever/Collie blend. As I write, she is happy ?to sleep on the floor between my feet,? as the poet says in this beautiful poem about our beloved dogs
Posted 04/04/2020 12:46 PM
KevinArnold:
I love ? the chew worth whatever loss it incurs.?
Posted 04/04/2020 11:37 AM
Jean Colonomos-1:
Magical, like Mary Cassatt's painting.
Posted 04/04/2020 11:13 AM
Sarah Russell:
Yes. If heaven is real, it has to have dogs. Beautiful, especially because my own furry love is curled up beside me.
Posted 04/04/2020 09:54 AM
Ronaccount:
Mary Cassatt would be ecstatic over this ekphrastic. Gorgeous poem.
Posted 04/04/2020 08:06 AM
Larry Schug:
I've often thought that if reincarnated, I'd like to live my next life as a dog with me as my human caretaker, though I haven't figured out the logistics yet. Adele, you really understand the special relationship between species.
Posted 04/04/2020 07:39 AM