A father plays with his son in the dusk
on the sidewalk in front of our driveway.
They often pause there to do an interminable
ring around the rosie,
the son, three years old perhaps,
tirelessly swinging his father round and round.
I think I may have witnessed
the birth of this tradition,
the father grabbing the son
as he started to run down the driveway,
and the rest...
angular momentum.
Now it's a ritual for this spot.

I imagine the father leaving work punctually
to come home and play with his son
and the boy's love for this man
who carries him on his shoulders
and lets himself be swung
until the boy wearies of the game,
and I hope this love will be sustained.


© by Richard Greene.
Used with the author's permission.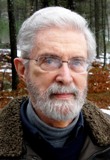 Richard Greene began writing poetry in the 8th grade, inspired by the opening lines of Longfellow's "Evangeline"—"This is the forest primeval. The murmuring pines and the hemlocks / Bearded in moss and in garments green, indistinct in the twilight"—which he was required to read in class. In college, after a classmate deemed Richard's rhyming poem "trite," he stopped writing until, a couple of years later, a class with Henry Rago, subsequently editor of Poetry magazine, inspired him to resume his efforts. But poetry fell by the wayside for almost forty years as a busy career in international development consumed his life. As retirement approached, however, Richard's dedication to poetry returned; he has now self-published a book (Explorations, Antrim House Books), and shares a "poem of the week" (get on the mailing list by requesting it at greeneplace@gmail.com). Richard lives in Nyack, New York; learn more about him at www.greenepage.net.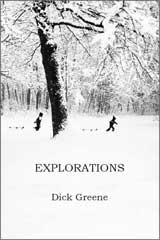 Lori Levy:
Great image of the father and son playing ring around the rosie.
Posted 06/21/2020 10:08 PM
Anastasia:
A wonderful poem for Father's Day!
Posted 06/21/2020 05:19 PM
Wilda Morris:
A picture of love.
Posted 06/21/2020 11:09 AM
Sharon Waller Knutson:
Perfect poem for Father's Day. Happy Father's Day for all you fathers.
Posted 06/21/2020 09:42 AM
Jean Colonomos-1:
Such a loving snap shop of a parent's love.
Posted 06/21/2020 09:19 AM
Jancan:
Scenes like these are the very essence of father-son relationships.
Posted 06/21/2020 09:19 AM
michael escoubas:
Wonderful poem that captures the essence, Richard. Only yesterday I was surrounded by my children and grandchildren for pizza and chicken, and endless laughter. Well done!
Posted 06/21/2020 08:20 AM