Standing in waders
at the river's edge
while gripping a slippery trout
this man
with his Fu Manchu mustache
and shiny bald head
is smiling
with the unabashed joy
         of a boy
                who's just burst
                              through the surface


© by Joan Kantor.
Used here with the author's permission.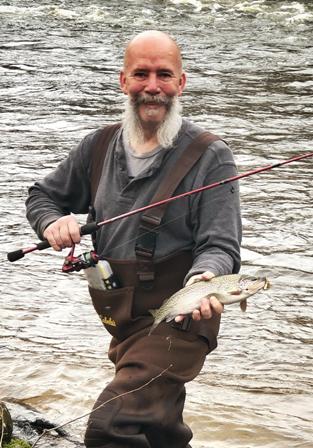 Photo credit: Joan Kantor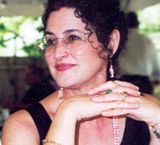 Joan Kantor lives with her husband in Collinsville, Connecticut. A college counselor and learning disabilities specialist for many years, Joan also has training in education and marriage and family therapy. Active in a number of poetry outreach efforts, she is a member of the International Academy for Poetry Therapy and collaborates with both visual artists and musicians in Stringing Words Together, an interactive program of poetry and violin music. Her most recent chapbook is Too Close For Comfort (Aldrich Press).
Lori Levy:
Great the way the poem and photo go together.
Posted 06/24/2020 06:57 PM
Larry Schug:
though more "wordy" (not in a bad way), this poem contains all the qualities of a fine haiku.
Posted 06/24/2020 10:11 AM
paradea:
This is great!! Love it!!
Posted 06/24/2020 09:55 AM
cscoville:
I know the feeling! And the poem makes me want to hear the fish story over a cup of coffee.
Posted 06/24/2020 09:35 AM
michael escoubas:
I think it is thrilling and reassuring that no matter our age, childhood joys visit us with familiar feelings. Thank you Joan.
Posted 06/24/2020 09:14 AM
Wilda Morris:
You started my day with a smile!
Posted 06/24/2020 09:06 AM