With the heart of a Dragon,
This woman in the throng.

Deep breaths, quiet focus,
One of twenty women strong.

Paddle to the start line,
Horn blast to begin,
Race start drummer yelling,
"Gold for the win!"

Stroke together, glide through water,
Leg drive push until done,

"Let it ride," from our steerer,
Gold metal we have won.


© by Lynne Podrat.
Used with the author's permission.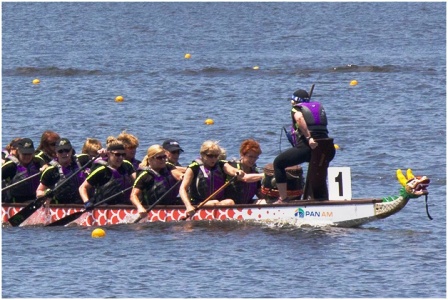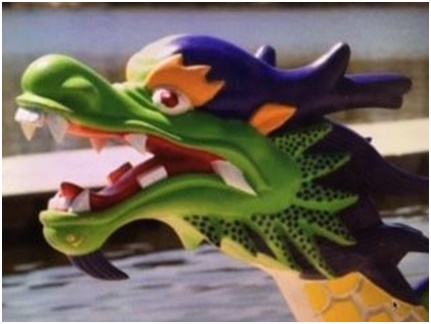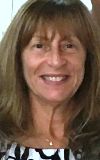 Lynne Podrat has secretly been a writer and poet her whole life, but has only recently chosen to share those talents with the world. A retired educator and administrator from the Philadelphia, Pennsylvania school district, she taught English, literature and composition. Lynne now lives with her husband in Palm Beach Gardens, Florida, where she enjoys playing with her two granddaughters and participating in competitive dragon boating (she qualified to try out for Team USA!).
Jancan:
Exciting poem describing a momentous victory.
Posted 06/29/2020 06:35 PM
Lori Levy:
Learned something new from the poem and the pictures!
Posted 06/25/2020 11:16 PM
MLove:
I have a friend who races dragon boats. This reminds me of her! Great rhythm. I feel like I was there in the boat!
Posted 06/25/2020 01:04 PM
Jean Colonomos-1:
How exciting!
Posted 06/25/2020 10:49 AM
cork:
Thank you for the rhymes.
Posted 06/25/2020 09:02 AM
paradea:
Yay!!!
Posted 06/25/2020 09:00 AM
michael escoubas:
Appreciate both the poem and the images, Lynne. Learned something today; thank you.
Posted 06/25/2020 08:44 AM
Larry Schug:
We celebrate each other! Always a reason for poetry.
Posted 06/25/2020 06:39 AM