The Greek mint has begun its ruckus again in the backyard.
I have tried to teach it to lower its voice, but it has paid no heed.

A Japanese maple, Rose of Sharon tree and a flash of flowering bushes,
while maintaining social distance, have been cringing but tolerant.

The cedar board deck, aged and grayed by its years, yet handsome
and commanding, serves as a mute border to the proliferating garden growth

that is really, admittedly, the hub of color-swirl and herbal takeover
there. A copper wind sculpture, faded green and with its double helix

patterns formed by the gratis compliment of wind on a spectrum
from low—high, can only co-exist, a metal figurine to be toyed with

by the weather, subservient but oh, so enduring and statuesque. And
all the while, the aggressive Greek mint's roots wrestle with its

adjoining herbal brothers and sisters, and won't allow for a
three-count during its battle for soil nutrients, fierce

and ruthless like Achilles conquering Hector there in my
suburban garden, a veritable Troy to that race of one

undeniably aromatic, Greek herb, its only heel being
vulnerable to the trowel shelved and waiting in the garage.

Word in my house is that its fate will be not death,
but solitary confinement in a yard pot in a remote, distaff

section of the rock ecosphere there.


© by Stephen Anderson
Used with author's permission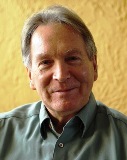 Stephen Anderson is a prize-winning Milwaukee poet whose work deals with many themes and has appeared in numerous print and online journals and been featured on the Milwaukee NPR-affiliate WUWM Lake Effect Program. Several of his poems formed the text for The Privileged Secrets of the Arch, a chamber music composition that can be heard here. When not writing, Stephen enjoys traveling, bicycling, and trekking almost anywhere he can find a path. His most recent full-length poetry collection is The Dream Angel Plays the Cello. Earlier collections can be purchased directly from Stephen.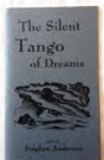 Anastasia:
What a fun way to present this!
Posted 08/03/2020 05:02 PM
Wilda Morris:
So well done! Mint, whether Greek or not, is winning the battle in my herb garden, but Sage is putting up a good fight. I love how you used elements of Greek mint.
Posted 08/02/2020 06:30 PM
Lori Levy:
Great portrayal of the "ruckus" caused by the Greek mint.
Posted 08/02/2020 02:55 PM
pwax:
Well done, Stephen!Solitary confinement -- a fitting fate.
Posted 08/02/2020 12:39 PM
Sharon Waller Knutson:
What's wonderful about this humorous well crafted poem is that it is a mythical fairy tale, war story, satire on the state of the nation and a day in the life of a gardener wrapped into one.
Posted 08/02/2020 07:50 AM
KevinArnold:
A most compelling poem. Invasive as the mint. Distaff indeed.
Posted 08/02/2020 07:37 AM
bobbi43sml@aol.com:
Have fought this fragrant battle also with oregano (unknown origin) and a feisty horseradish from Maine. The imagery of "a rucous" and herbal takeover amid the Greek ancestry , just "kick it up a notch." You give it mythic proportions. I resorted to clay chimney sleeves for my ruthless mint. A lovely poem.
Posted 08/02/2020 06:21 AM