A doe balances on hind quarters,
batting plums out of our tree,
to let fall to her babies below.
†
Picking apricots in the orchard, I delight in
pogo-stick-legged young fawns
bounding through the field.
†
Day by day they find more valor;
venturing close to peek into windows.
Entire extended families have made
a lunch line though plantings
above the retaining wall, munching
what has been carefully tended, but I donít care.
†
When hares with extra-long ears hear me;
they freeze, thinking remaining motionless
is a cloak of invisibility.† I assure them they are safe.
†
Hawks fly directly overhead, curious to see
what kind of being I am.
I love the sound of their heavenly cries
and the sight of their wing-spread bodies.
Owls screech after dark and again far before first light,
waking me.† I welcome their wildness.
†
The vibrating whir of hummingbirds
is heard from every open window
and the jays tail obnoxiously after the cat
chastising him for who he is.
Squirrels make much ruckus in the top of a pine;
lizards scuttle left and right as I walk down the path.
†
My companionsí beauty moves me to awe.


© by Carolyn Casas.
Used with the authorís permission.

†
†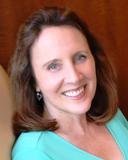 Carolyn Chilton Casas is a Reiki Master, practitioner and teacher, and a student of metaphysics and philosophy. She lives on the central coast of California, where she enjoys writing stories and poetry, reading, traveling, hiking, and playing beach volleyball.
†
†
Jancan:
This is lovely and vividly descriptive. In north Mississippi, where I live, white tail deer are everywhere.
Posted 08/08/2020 01:11 PM
Wilda Morris:
The beautiful images of the doe and her babies makes me a bit jealous - none in my yard. But I love watching the squirrels and birds - and sometimes even a skunk! There is so much beauty for us to appreciate. Thank you for sharing your enjoyment of nature.
Posted 08/05/2020 06:37 PM
Anastasia:
Such wonderful images, and appreciation of all the companions who share our planet!
Posted 08/05/2020 06:32 PM
Lori Levy:
Love the images of the doe and plums and the fawns and apricots.
Posted 08/05/2020 03:59 PM
Jean Colonomos-1:
I love the image of "...a lunch line through plantings..."
Posted 08/05/2020 09:20 AM
cork:
Now I will always think of a pogo-stick when I see a deer bounding.
Posted 08/05/2020 09:08 AM
michael escoubas:
Something like Eve walking in the Garden? I can see it and feel it . . . when love rules in a person's life. Well done, Carolyn.
Posted 08/05/2020 08:06 AM
Sharon Waller Knutson:
I loved this poem not only because of the wonderful images but it describes my life. We don't have any indoor pets, but our yard is full of range cows, birds and every desert creature. My favorite image is the doe on her hind legs knocking down plums to feed her family.
Posted 08/05/2020 07:06 AM