To learn the lessons of rocks
take your shoes off here
under the overhang of trees
feel the cold flow of water
as you reach for a foothold
on a rock in the stream,
every step a concentration
on finding the next one, until,
as you learn to walk them,
the teeth-clench, the fear
of falling fades into calm, until
you look up at the weathered
tree caught on the high edge
of the falls the last time
the sky cracked and water
came like a rumble from
the mountain's throat,
and say, like the quiet
but unflinching rocks,
"Bring me your storms."


This poem first appeared in 3rd Wednesday (Volume XIII).
Used here with permission.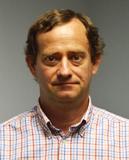 Steven Croft is an Army veteran who lives on a barrier island off the coast of Georgia. He works for The Marshes of Glynn Libraries, named after Sidney Lanier's famous poem. Steven is the author of two chapbooks, Coastal Scenes and Moment and Time, both published by The Saltmarsh Press.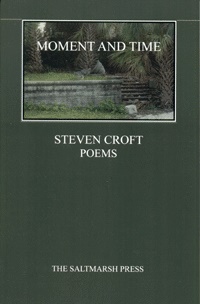 DELINDMAN:
Exceptionally good poem in setting the scene for the reader and sharing a lesson from life with us. Beautiful!
Posted 09/04/2020 05:02 PM
Lori Levy:
Beautiful language.
Posted 09/04/2020 03:36 PM
Jccjccac@aol.com:
I could feel the cold water flowing over and around my feet...Toes grasping the rock- arms outstretched for balance. I throughly enjoyed it.
Posted 09/04/2020 02:10 PM
jeeger:
This is superb!
Posted 09/04/2020 01:47 PM
KevinArnold:
Those last four words--earned confidence.
Posted 09/04/2020 01:41 PM
wayne.goodling@yahoo.com:
nice
Posted 09/04/2020 12:53 PM
mail@schoolbusmart.com:
How I know well that feeling of finding the toe hold from one rock to the other, the concentration, and the satisfaction. Nice. Randy
Posted 09/04/2020 10:46 AM
bersone:
such a light touch to this celebration it expands within you after you've finished reading it
Posted 09/04/2020 10:35 AM
paradea:
Beautiful!!
Posted 09/04/2020 09:37 AM
michael escoubas:
Nicely done, Steven! Visual, impactful. In a good poem, every word counts, as is the case here.
Posted 09/04/2020 09:02 AM
bbatcher:
Great imagery: "the teeth-clench, the fear of falling fades into calm", "water came like a rumble from the mountain's throat"
Posted 09/04/2020 07:33 AM
Larry Schug:
I've always been fascinated by the intense level of concentration expressed in this poem. Where are you when you're in this state of being?
Posted 09/04/2020 07:28 AM