Stocky as an Alaska Malamute
in her Davy Crockett hat
and furry beige leggings,
 
she looks like she belongs
in the Arctic pulling a sled,
not crouching on all eights
 
in my bathroom jetted tub
to cool off from the scorching
three-digit temperatures.
 
Two hairy fingers feel
the cool air and porcelain
as I bend to turn on the tap.
 
This blonde femme fatale
and I meet eye to eye,
I say, Sorry, sis, scoop
 
her up in a plastic cup,
stuff her inside
and walk her out the door.
 
From I Did it Anyway (2017).
Used here with permission.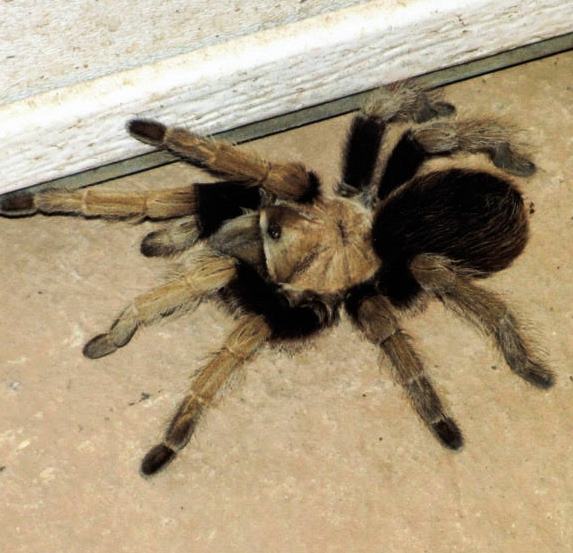 Photo credit: Albert Knutson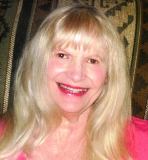 Sharon Waller Knutson lives in a house her husband, Albert, built out of clay from the land on a dirt road in the middle of a wildlife habitat and open range of the Arizona desert. A retired journalist, she writes poetry for readers who don't normally read poetry. In 2014, Sharon sold her chapbook, My Grandmother Smokes Chesterfields, to winter visitors from all over the world in a café where her husband played guitar and sang country music. Her customers told her they expected her to publish a new poetry book when they returned each year so, in 2015, she published Desert Directions, about her life in the desert. In 2016, she published They Affectionately Call Her a Dinosaur, poems about her customers and other seniors in her life who started new careers, businesses, and relationships after they retired. In 2017, she published I Did it Anyway, poems about how she broke the glass ceiling in the newspaper business in the '60s and '70s, when women were typically relegated to the society pages. Albert retired from his music gig in 2019, so now he and Sharon stay busy raising assorted critters and enjoying their 11 grandchildren and 6 great-grandchildren..Please contact YDP if you'd like to purchase any of Sharon's books.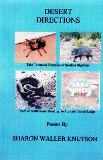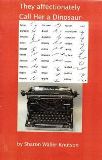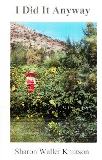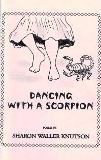 Anastasia:
Thank you for rescuing her! I rescue the spiders that get lost and end up in the tub as well. I imagine they are relieved - it has to be confusing for them as well!
Posted 09/10/2020 08:31 PM
ghctenmile@earthlink.net:
boy o boy o boy...and I even cringe at a peaceable removal of a daddy-long-legs...wow
Posted 09/05/2020 04:15 PM
mail@schoolbusmart.com:
Davy Crockett hat and leggings.... Ha. Thanks, Randy
Posted 09/04/2020 10:51 AM
Lori Levy:
Loved the unusual portrayal of the tarantula.
Posted 09/03/2020 07:55 PM
joecot:
I've been fond of tarantulas ever since inadvertently injuring one in a construction project. It hobbled off on 6 legs, limping. I was so sorry. They can live 35 years, I'm told. May she dwell in peace. But not in your bathtub.
Posted 09/03/2020 02:03 PM
BAMars:
I was especially tickled by "crouching on all eights," and love the humane approach to coexisting with our sisters (and brothers).
Posted 09/03/2020 01:44 PM
Shoshauna Shy:
This is a delightful read, and the tarantula was portrayed as a beautiful critter that just happened to be in the wrong place at the wrong time. I think Sharon's bio is every bit as entertaining as her poem!
Posted 09/03/2020 10:30 AM
peninsulapoet:
Sharon's background in journalism shines through her poems. She gets down to business from the first line. Terrific!
Posted 09/03/2020 10:06 AM
mszlyk:
Great poem, Sharon, with your initial description. Thanks for sharing your slice of life from the Southwest. We think of the gorgeous mountains and sunsets...but not the tarantulas..shudder.
Posted 09/03/2020 09:48 AM
cork:
I hear Belafonte singing!
Posted 09/03/2020 09:31 AM
KevinArnold:
I?ll enter this in my ?weirdest subject for a poem, contest I run in my mind. Fun!
Posted 09/03/2020 08:48 AM
Larry Schug:
Thanks for saving the tarantula and thanks for a poem telling how it's done. We can and must share this world.
Posted 09/03/2020 08:02 AM