for its ease into morning—
enfolding the night while
unrolling the day—
the color that issues forth the landscape—
where shape evolves into mangroves,
a gray heron waking,
the roosting egret and sharp-shinned hawk.
Where sun paints the sea's first basecoat
before myriad layers in shades of blue.

For its quiet accord, let us praise gray. No color
but nuance, said Paul Verlaine. Painters choose
gray for gray never fights:
blended with white, it is satin and silver,
the graceful gowns that glow in Dutch paintings.
Blended with black, dark mysteries of Rembrandt,
gradations of shadows to luminous light.
And let us commend gray, its ultimate soulfulness,
the monochrome palettes of Whistler, Picasso,
the wide range of hue from mother to war.

Let us bless gray for the clouds' black play,
the silver-gray splay of light after storms,
of mountains grayed and flattened by haze
or fingers of smoke, their charcoal smudge,

mist over water, the rain and snow,
dew in clear globes on the swelling bud,
the skies of feathers and ostrich plumes.

For its calm simplicity, let us praise gray,
its homespun humility, neutrality, composure.
Gray, most stable, least pushy, reflective,
the color that welcomes, says come, says stay
.

From Still (FutureCycle Press, 2018).
Used with permission.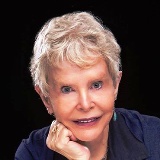 Mary Jo Balistreri is the author of two books of poems published by Bellowing Ark press, a chapbook published by Tiger's Eye Press and a new book, Still, just out from Future Cycle Press. She has been learning and writing Japanese forms for several years now and finds haiku, tanka and haibun a wonderful way to be in the moment. Mary Jo is a member of Grace River Poets, which presents readings for schools, churches, and women's shelters. Learn more about her at maryjobalistreripoet.com.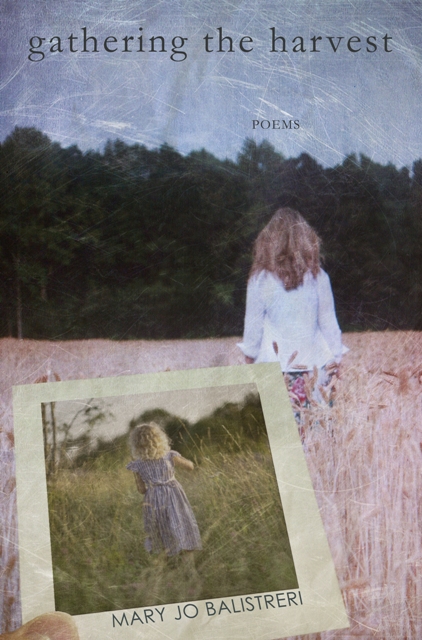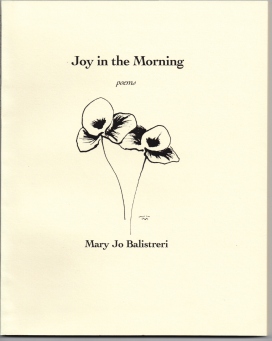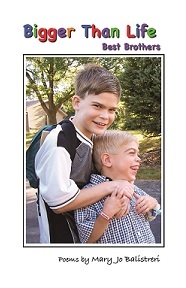 Anastasia:
This is lovely! In San Francisco, one learns to appreciate the various shades of grey the fog appears in?it tells so much about the weather at sea.
Posted 09/10/2020 08:25 PM
Jo:
Thank you to everyone who wrote in today. I'm on cloud nine with all your comments. Jo
Posted 09/10/2020 02:24 PM
CamilleBalla:
Lovely poem that I will read again as meditation. Love the ?homespun humility, least pushy, reflective.?
Posted 09/10/2020 12:32 PM
Alan Summers:
What an incredible poem! Beautiful craft and technique to highlight the theme of a single colour. Alan Summers co-founder, Call of the Page
Posted 09/10/2020 04:28 AM
Wilda Morris:
Beautiful. An unusual color to praise, but such rich images and reasoning. Thank you!
Posted 09/09/2020 11:13 PM
tiddles:
I love all the art images. So true of these artists. Grey, like Switzerland, is a neutral. Would that we were more balanced in these days. Beautiful poem. Marilyn Zelke Windau
Posted 09/09/2020 10:35 PM
Lori Levy:
Gives me a new way at looking at gray!
Posted 09/09/2020 08:15 PM
Patt Clark:
This poem represents the kind of poetry I most enjoy.which are poems that make one think, learn, and muse. I always look forward to your poems.
Posted 09/09/2020 05:58 PM
Katherine Gekker:
A beautiful poem by a wonderful poet from a lovely collection, "Still."
Posted 09/09/2020 05:31 PM
Arlene Gay Levine:
Splendid! I especially loved the evocative wisdom of the third stanza. Great job all around, Mary Jo.
Posted 09/09/2020 04:29 PM
Irene:
I love this poem - the imagery and the emotion that flows through it -- I will never think of "gray" in the old way again! Thank you for writing this. Irene Fick
Posted 09/09/2020 03:49 PM
Linda Lee Konichek:
Wonderful images, Mary Jo!
Posted 09/09/2020 12:29 PM
gailcomorat:
Beautiful images and rich language, Jo!
Posted 09/09/2020 12:13 PM
Stephen Anderson:
As always, Mary Jo, a delightful poem of rich images. I particularly like the way it blends in visual art with Nature.
Posted 09/09/2020 12:05 PM
BAMars:
So calming and appreciative. I find gray soothing, but now I realize it's so much more.
Posted 09/09/2020 11:55 AM
Janet Leahy:
This poem will help me on gray days, I will remember the flow of your words and the beauty you reveal when grey settles around me. Love this poem Jo, thank you.
Posted 09/09/2020 10:09 AM
KevinArnold:
Fine poem in every aspect.
Posted 09/09/2020 09:56 AM
paradea:
Beautiful!!
Posted 09/09/2020 09:50 AM
michael escoubas:
Congratulations Jo! For this superb "splash" of gray. Who says "gray" is incapable of brightening one's day. This poem has started my day in joy. Thank you.
Posted 09/09/2020 09:25 AM
rnordstrom:
Beautiful language.
Posted 09/09/2020 09:22 AM
cork:
I love your word choices.
Posted 09/09/2020 09:16 AM
mjorlock:
I like the way this poem moves through complex language and allusions to a very simple conclusion. Beautifully written, Mary Jo.
Posted 09/09/2020 08:58 AM
Larry Schug:
Especially beautiful when read aloud. (Is there any other way to read a poem)?
Posted 09/09/2020 08:24 AM
Jccjccac@aol.com:
Wow!! I?d never thought if it- but will now praise Gray!! Lovely poem.
Posted 09/09/2020 07:01 AM
plgoodman:
Delicious is right - every metaphor a surprise and delight, too many to single out. A poem that ?issues forth the landscape?. Thanks Jo!
Posted 09/09/2020 06:39 AM
mandiisaacson@gmail.com:
Lovely, Mary Jo. Thank you!
Posted 09/09/2020 05:15 AM