Joe takes the dog to the service station;
feeds him donuts. Sometimes chocolate frosted.
Can't poison this dog—he's a Lab.
They hang out for awhile,
listening to the regulars hold forth from their
regular spots on oil-stained folding chairs
set at the edge of the bay. It's always the
same old stories: the mayor's never going
to fix the potholes on Monroe St.;
the Laurel's burgers just aren't the same since
the Wingra Meat Market closed—15 years ago;
another narrow escape for Eddie last week
when his wife and Leona drove in
to refill their tanks one minute apart.
Joe doesn't say much, being naturally quiet.
And, the dog? Well, being a dog,
he doesn't say anything.


This poem first appeared in Wisconsin People & Ideas (Winter 2019).
It won Honorable Mention in the 2018 Wisconsin Academy of Sciences,
Arts and Letters Poetry Contest.
Used here with permission.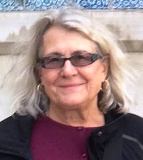 Gillian Nevers started writing poetry in 2002 after retiring from a career working with victims of crime.  An active member of the Wisconsin Fellowship of Poets, she co-edited the 2021 Wisconsin Poets' Calendar. Gillian's poems have appeared in several print and online literary magazines and anthologies and her illustrated chapbook, The True Story, (Fullers Windy Acres Farm Press) won second place in the Wisconsin Fellowship of Poets' 2019 chapbook contest. She also won second place in the 2008 Wisconsin Academy of Sciences, Arts and Letters statewide poetry contest and received an Honorable Mention in the Academy's 2019 contest. In addition to writing poetry, Gillian has taught poetry to adults in the Road Scholar program and to children in public schools and through the Greater Madison Writing Project. She has two grown sons and lives in Madison with her husband, Dan, and their most recent rescue dog, Luckydog.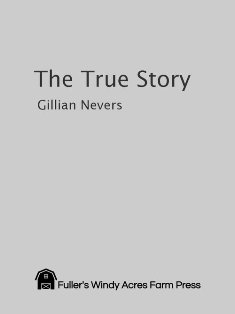 Jo:
Really enjoyed the lighthearted tone of your poem and the humor. What a lucky dog.
Posted 11/14/2020 11:53 PM
Jancan:
Charming, appealing poem!
Posted 11/14/2020 06:57 PM
Janet Leahy:
The lab steals the show here eating chocolate covered donuts. And the local conversation, holding on to what is dear years after it is gone. Nice contrast to today's news. Thanks Gillian.
Posted 11/14/2020 03:36 PM
Lori Levy:
Love the low-key and humorous tone of this poem.
Posted 11/14/2020 03:29 PM
A Jenkin:
Very amusing, dry humour - just the tonic...
Posted 11/14/2020 11:41 AM
Sharon Waller Knutson:
I love this slice of life poem with its conversation style, humor and truths. Sounds like our small town only set in the desert, not the bay.
Posted 11/14/2020 10:58 AM
paradea:
I absolutely love this poem!!!
Posted 11/14/2020 10:11 AM
Jean Colonomos-1:
I send this poem arf, arf,arf,arf,arf!
Posted 11/14/2020 08:58 AM
mail@schoolbusmart.com:
A Norman Rockwell painting in poetry, except it's a Saturday morning post, not evening. Nice one. Randy
Posted 11/14/2020 08:53 AM
michael escoubas:
Gillian, your poem is so reminiscent of scenes and conversations overheard at Skip's DX service station in my hometown in the late 1950s . . . the best of times . . . as they say.
Posted 11/14/2020 08:02 AM
Larry Schug:
I enjoy everything about this poem-the story it tells, the local ambience and gossip, the timelessness of life, human nature, the picture it paints with words and,of course, the dog.
Posted 11/14/2020 07:09 AM