Your windows caulked, washed,
locked and sealed in plastic,
your two sturdy new shovels
and a hundred pounds of sand.
 
Your lights stay on all day under
these kinds of skies, the birds
in chill good riddance have gone
further south this year, earlier.
 
You blow hard on your hands
beat your hands to your breast,
wipe your nose on your gloves
quick step briskly in place.
 
You nail a blanket to the door.
It starts to begin to maybe snow.


From Poetry Love Sex Music Booze & Death (Upriver Press, 2018).
Used here with permission.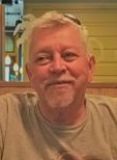 Bruce Taylor taught Composition, Literature, and Creative Writing at the University of Wisconsin-Eau Claire for 35 years. Now retired, he is the author of eight collections of poetry and editor of eight anthologies. Poet Laureate for Eau Claire, Wisconsin from 2011 – 2016, Bruce is currently the curator of "Local Lit" for the Volume One website. Bruce lives with his wife, writer Patti See, in Lake Hallie, Wisconsin; learn more about him at https://people.uwec.edu/taylorb/.
Anastasia:
We don't have to contend with snow, but twice a year, I do check our caulking and weatherstripping. There's one spot on the front door frame that *always* loses its weatherstripping?I have no explanation!
Posted 12/04/2020 12:41 PM
Lori Levy:
I feel the cold reading this poem
Posted 12/03/2020 03:41 PM
Stephen Anderson:
Those of us in the northern hinterlands are all in this together. The Winter Corps!
Posted 12/03/2020 12:04 PM
paradea:
Great!! Here it comes!!
Posted 12/03/2020 11:20 AM
michael escoubas:
I'm mindful of my childhood when my Dad and brothers "prepped" our farmhouse with plastic around windows. Thank you, Bruce!
Posted 12/03/2020 10:26 AM
Janet Leahy:
Yes, my lights are on all day too, I miss the lingering light of long afternoons, and we know what you mean by "these kind of skies." Thanks Bruce.
Posted 12/03/2020 10:18 AM
cork:
We have repaired the snowblower. It is ready.
Posted 12/03/2020 09:21 AM
Wilda Morris:
My favorite line is the last line. That is how it was when I took my walk a couple days ago. I saw a few random flakes, but it never really snowed.
Posted 12/03/2020 09:18 AM
KevinArnold:
Larry?s right, and the last line, with the maybe, really sings.
Posted 12/03/2020 09:05 AM
Larry Schug:
Check, check, check--got her done. The firewood's dry split and stacked. No blanket over the door, though. Bring it on. The line of wiping nose on glove is not something found in most poems. I love it.
Posted 12/03/2020 06:45 AM