The giant hound dog,
a centenarian
in human years,
a teenager in canine years,

lumbers through town
visiting old friends
and making new ones
when he digs under the fence.

He only barks at coyotes.
Doesn't bite or fight.
But he isn't on a leash.
So someone calls the cops.

When animal control
pulls up, he hops in
the front seat
and enjoys the scenery.

He poses for a mug shot
and leaves his paw prints
on his rap sheet
before he is bailed out.

But like a juvenile delinquent
he knows how to jimmy the locks
and sneaks out at night
and enjoys the ride again.


From They Affectionately Call Her a Dinosaur. 
Used here with permission.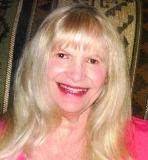 Sharon Waller Knutson lives in a house her husband, Albert, built out of clay from the land on a dirt road in the middle of a wildlife habitat and open range of the Arizona desert. A retired journalist, she writes poetry for readers who don't normally read poetry. In 2014, Sharon sold her chapbook, My Grandmother Smokes Chesterfields, to winter visitors from all over the world in a café where her husband played guitar and sang country music. Her customers told her they expected her to publish a new poetry book when they returned each year so, in 2015, she published Desert Directions, about her life in the desert. In 2016, she published They Affectionately Call Her a Dinosaur, poems about her customers and other seniors in her life who started new careers, businesses, and relationships after they retired. In 2017, she published I Did it Anyway, poems about how she broke the glass ceiling in the newspaper business in the '60s and '70s, when women were typically relegated to the society pages. Sharon's first full-length collection, What the Clairvoyant Doesn't Say, is forthcoming from Kelsay Books in October. Meanwhile, she and Albert (who retired from his music gig in 2019) stay busy raising assorted critters and enjoying their 11 grandchildren and 6 great-grandchildren..Learn more about Sharon here.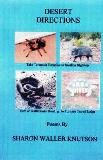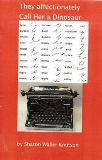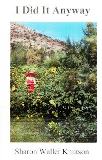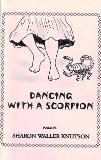 Anastasia:
My family's St. Bernard would go roaming at night. The neighbors didn't mind, thank goodness, and everyone knew which family he lived with, so they just let him do his thing. The only time there was an issue is when he wandered over to a local hospitalthe security guard recognized my dad's name on the license tag, and called us in the morning to come get him. He'd spent a nice few hours. getting petted and being given treats.
Posted 08/14/2021 04:25 PM
jamvan:
haha - thanks for brightening my day!
Posted 04/09/2021 04:12 AM
AlmaMPesiri:
Our late German Shepard was this dog...too friendly, too strong, a wonderful pet...but loved to roam!
Posted 04/06/2021 11:17 AM
Wilda Morris:
What a fun poem! Thanks for sharing it.
Posted 04/05/2021 09:22 PM
Jancan:
I love this!
Posted 04/04/2021 08:19 AM
marianne szlyk:
Enjoyed reading your poem, Sharon. It was a nice change of pace after some heavy poems that I had been reading for the college.
Posted 04/03/2021 11:11 PM
Lori Levy:
Great! Love the humor in this poem.
Posted 04/03/2021 05:57 PM
Jo:
Enjoyed your poem, Sharon.
Posted 04/03/2021 01:42 PM
joecot:
When poetry patrol rounds up strays, Sharon always escapes their cages of stuffy propriety.
Posted 04/03/2021 01:17 PM
Janet Leahy:
A great title for this poem, he is lucky. Thanks Sharon.
Posted 04/03/2021 01:05 PM
peninsulapoet:
Sharon's poems are always a delight to read. I hear she has a new book forthcoming.
Posted 04/03/2021 11:20 AM
KevinArnold:
What fun. It somehow reminds me of Gordon Lightfoots The Pony Man.
Posted 04/03/2021 10:47 AM
michael escoubas:
Our children have 4 dogs each in their separate households!! Stories never end. Unique poem Sharon, this dog has "personality"!
Posted 04/03/2021 09:40 AM
Larry Schug:
Good dog! Good story.
Posted 04/03/2021 07:08 AM