before sun rises
birds chirp outside my window
nature's alarm clock

© by Lisa Reynolds.
Used here with the authorís permission.
†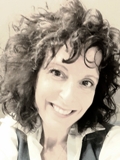 Lisa Reynolds started writing poetry as a form of therapy for a chronic illness. Her poems, inspired by observations at home and in her surrounding area, have been published in several print and online publications. Lisa lives in a waterfront community east of Toronto, Ontario, Canada.
Anastasia:
One of my friends refers to dawn as "Bird Time". For me, it's my preferred Bed Time as well, and it's so lovely to listen to the birds as I fall asleep!
Posted 08/14/2021 04:22 PM
Wilda Morris:
Yes, my favorite alarm clock!
Posted 04/05/2021 09:23 PM
Jancan:
Such a lovely haiku!
Posted 04/04/2021 08:20 AM
Lori Levy:
Captures the chirping just right.
Posted 04/02/2021 04:53 PM
Janet Leahy:
Yes, to nature's alarm clock, thanks Lisa
Posted 04/02/2021 03:14 PM
KevinArnold:
Oh, fun, and I love her reason for writing . . . therapy for chronic illness. Sounds almost mythic . . .
Posted 04/02/2021 07:19 AM
wordartdjc:
Sweet and truly to the point.
Posted 04/02/2021 06:56 AM