You canít make a living
from poetry
they said --
†
his desk stands
on the second floor
of the paint factory,
swatches of colour littering the surface
†
and he,
like Adam surveying
his first
furred and feathered
companions,
bends over
the new-birthed hues
and
names
them.


© by Belinda Veldman.
Used with the authorís permission.

†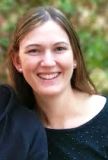 Belinda†Veldman†stays†busy being a wife and mother in Perth, Western Australia. A former English teacher, she admits she canít seem to stay away from books, even though she doesnít really have time for them at present. Subscribing to YDP (and, occasionally, writing) is Belinda's attempt to keep a literary link in her life.
†
MLove:
Yes! And fingernail polish and lipstick! OPI has the best: "Aphrodite's Pink Nightie" and "Tickle My France-y" for example.
Posted 04/19/2021 03:17 PM
Jancan:
So creative and moving!
Posted 04/18/2021 08:15 AM
bruceniedt:
Simple and whimsical. It's perfect. Thanks for bringing a smile to my day.
Posted 04/17/2021 05:13 PM
Lori Levy:
Love the idea of giving poetic names to paint colors.
Posted 04/17/2021 03:41 PM
CamilleBalla:
I luv this poem! And the power of creativity in the naming. I still refer to the paint colors I purchase with their named tint or tone or pigment! The Swiss Coffee just the right color for the stucco on my tudor. And really so poetic, and it is getting closer to being named in a poem I am writing. Thank you! And Adam, too, up there in the second floor.
Posted 04/17/2021 12:07 PM
paradea:
Great poem. Very ingenious!
Posted 04/17/2021 10:41 AM
TheSilverOne:
Love this...as someone who finds poetic inspiration from the names of those paint samples.
Posted 04/17/2021 10:32 AM
cork:
I asked my wife for money, and she said "Sell a poem."
Posted 04/17/2021 09:09 AM
Larry Schug:
I often ponder the nature of this world before humans came along and began naming things, including ourselves. At least to me, this poem's strength is where it leads and what it doesn't say.
Posted 04/17/2021 07:02 AM