The clatter of feet on the Sports Hall floor
The search for each seat, no room for more
Exam regulations must be applied
No conversations, strict rules to abide
Desks well apart all evenly spaced
No cheating allowed, no-one disgraced
Check the exam is the one you expected
Then write your name in the space as directed
Raise high your hand if faced with an issue
The need for a rubber, the toilet, a tissue
Electronic devices must not be used
Smart-phones and tablets all such are refused
Make sure you've left enough time to accord
With the finishing time as shown on the board
Now, with instructions all clearly imparted
Open your paper, it's time to get started.


© by Nick Balmforth.
Used with the authorís permission.
†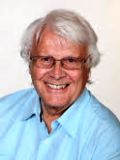 Nick Balmforth is a retired safety inspector of children's indoor play centres. His primary published work has been in the field of safety standardization for the British and European indoor play industry and he was awarded an MBE (Member of the Most Excellent Order of the British Empire) for his work in 2012. Nick is also a successful voice-over artist and, in addition to poetry, enjoys jazz. He lives in Staffordshire, England.
Anastasia:
All that preparation, and then you still have to get through the test! I am so glad those days are behind me. A fun and well-rhymed look back!
Posted 04/26/2021 12:54 PM
wordartdjc:
Very interesting as to the new word and how he applies the exact instruction all wrapped up in rhyme.
Posted 04/26/2021 10:43 AM
Janet Leahy:
Love the title, a new word for me. Test directives nicely put in rhyme.
Posted 04/26/2021 10:31 AM
cork:
An American reader might understand eraser as he substitutes for torch and boot and bonnet.
Posted 04/26/2021 09:23 AM
MLove:
Great poem. SHould be shared with our students as testing begins, although I'm sure the reference to needing "a rubber, toilet, or tissue" would probably crack them up!
Posted 04/26/2021 08:21 AM
paradea:
Cute...with good rhyming!!
Posted 04/26/2021 08:06 AM
KevinArnold:
Good use of the much-maligned end rhyme.
Posted 04/26/2021 07:22 AM
Larry Schug:
This poem takes me right through the process. I didn't expect to be taking a test this morning. The rhyme is perfect and the title alone, spoken aloud, is worth the price of admission.
Posted 04/26/2021 06:39 AM