I never imagined ducks could live in trees
much less whistle.
You startled me on my walk

in Louisiana's marshland—
tawny chest, black
belly, sexy pink beak and webbed feet.

You, with your chorus of friends whistling,
Hey! Look here! Look at us!
Amazed, I stood transfixed, marveling

at the sight and sound of you, so
unexpected
nesting in a hollowed-out willow tree.

Then I remembered things I learned
as a child
in Sunday School: "God made birds to fly

above the earth, in the sky." I wonder,
did God have tongue
in cheek creating you, soprano of trees?


© by Michael Escoubas.
Used with the author's permission.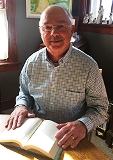 Michael began writing poetry for publication in August of 2013, after retiring from a 48-year-career in the printing industry. He writes poetry because, early in life, his mother encouraged him. Michael also writes poetry because he believes poetry brings people together and that poets are menders of broken things. Michael is the author of three collections--Light Comes Softly, Monet in Poetry and Paint. Steve Henderson in Poetry and Paint, and his most recent, Little Book of Devotions: Poems that Connect Nature, God, and Man.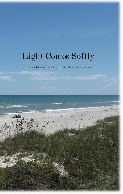 Wilda Morris:
Delightful - and educational!
Posted 05/17/2021 08:31 PM
Anastasia:
I had no idea about this bird! What a fun poem!
Posted 05/17/2021 01:16 PM
RonPoems:
Vivid and fun.
Posted 05/14/2021 11:03 PM
Lori Levy:
Love the image of the whistling duck in the willow tree.
Posted 05/14/2021 06:09 PM
Arlene Gay Levine:
Wit, whimsy and wisdom...wonderful!
Posted 05/14/2021 11:28 AM
Cathy's Sister:
What a lovely, descriptive poem! Looking forward to one day seeing such an impressive duck!
Posted 05/14/2021 11:02 AM
Carebear10:
Love sexy pink beak and hollowed out willow tree. Nice work!
Posted 05/14/2021 10:58 AM