"Weed out!", I say
I pull
I pick
I dig
You will resist
Stubborn and pesky
Unwanted and noxious
You don't fool me
With your pretty little flowers
I will come after you
My rake at the ready
Do not mess with my garden
"Weed out!", I say


© by Lynn Mergen.
Used with the author's permission.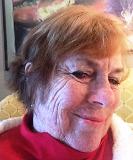 Lynn Mergen has been writing for years, but she didn't begin seriously studying the craft until a few years ago. She grew up in California but moved to Colorado to attend college, where she met the love of her life. Home is now in Evergreen, but they have traveled to many interesting places over the years. Lynn enjoys painting, entertaining, her grandchildren, and laughing with family and friends. Her work has appeared in two anthologies.
Anastasia:
I once had to deal with a weed that was so stubborn, I had to use a crowbar to pry the rootball out of the dirt!
Posted 06/06/2021 04:58 PM
paradea:
'Weed out' is my mantra after this!!!
Posted 06/05/2021 10:31 AM
michael escoubas:
This unobtrusive little poem "places" me in the garden's midst. Thank you, Lynn.
Posted 06/05/2021 09:23 AM
Jccjccac@aol.com:
Great description of the battle we all wage!!
Posted 06/05/2021 07:42 AM