When people call this beast to mind,
They marvel more and more
At such a little tail behind,
So large a trunk before.


This poem is in the public domain.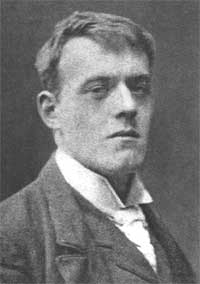 Hilaire Belloc (1870 - 1953) was born in France to a French attorney and an English feminist writer. The family moved to England while Hilaire was still a toddler. A friend of sci-fi writer H. G. Wells and playwright George Bernard Shaw, Hilaire was a devout Catholic and successful journalist who also wrote inspirational poetry, cautionary tales, nonfiction, and children's verse, authoring more than 150 books during his lifetime. Considered one of the brilliant thinkers of the 20th century, his essays and observations on history remain in great esteem even today.
Anastasia:
What fun! I have a special place in my heart for elephants, so it's always nice to find a new creation about them/in honor of them!
Posted 08/12/2021 10:07 PM
Wilda Morris:
LOL
Posted 08/12/2021 04:46 PM
Janet Leahy:
Thanks Jayne for the information on the author of this poem. Elephants are an incredible animal and need protection.
Posted 08/12/2021 12:24 PM
michael escoubas:
Big animal . . . small poem. There seems to be a certain irony in that!!
Posted 08/12/2021 09:37 AM
cork:
Why are elephants renowned for memory?
Posted 08/12/2021 09:09 AM
KevinArnold:
Ah, brevity. Fun.
Posted 08/12/2021 08:35 AM