On the pavement, working the traffic,
her corner. She owns it.

No mistaking why she's there,
no mystery about her postures,
stances, and moves:

Notice me? Me!
(Leggy entrance strut, brisk pace;
body turned 90° then brazenly
hip-tilt anchored, taunting;
flashy garb, mango-colored).

I know all you types, your habits:
you wandering-eye dreamers,
yammering cell phone junkies,
red light runners, addict speeders.

Hey, UPS guy—yes, you—I need
your look full on me!
Nice: slow is good; stopped, better.  
Smile for a woman in charge.  

All you drivers, in front of you my small
band of school age troops is passing.
Treat them with respect, and we're in business.  


© by Richard Swanson.
Used with the author's permission.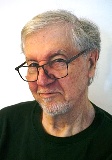 Richard Swanson, from Madison, Wisconsin, is long retired from being a college English teacher. Author of two chapbooks and three full-length poetry collections (all available from Fireweed Press), he lapses into verbal tomfoolery now and then.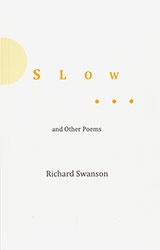 Jancan:
Whew! You had me going there! This is brilliant
Posted 09/08/2021 11:08 AM
Wilda Morris:
Excellent description of the crossing guard!
Posted 09/07/2021 09:22 PM
Lori Levy:
Great! Wasn't expecting that ending.
Posted 09/07/2021 03:09 PM
paradea:
Good one!
Posted 09/07/2021 12:22 PM
Janet Leahy:
Great poem for the beginning of another school year, we bow in gratitude to these stylish crossing guards, The humor carries the poem, I love her message to the UPS guy. Thank you Richard.
Posted 09/07/2021 12:12 PM
DavidTookey:
Well done! Great way to start the week, and the school year. Thanks Richard!
Posted 09/07/2021 11:37 AM
Glen Sorestad:
Well sustained, Richard. A good start to the day before getting behind the wheel of my car. Sharp wit!
Posted 09/07/2021 11:14 AM
cork:
A crossing guard with style!
Posted 09/07/2021 08:56 AM
michael escoubas:
Good work, Richard! First poem about crossing guards I've ever encountered. I need to appreciate them more. Now I will!
Posted 09/07/2021 08:41 AM
wordartdjc:
Yes to the former reply below. It is a poem of keen observance and is quite humorous...I do like being 'taken off the track' occasionally. Thank you.
Posted 09/07/2021 08:26 AM
Sharon Waller Knutson:
I loved this charming humorous photographic poem that reels us in with the catchy title and keeps us in suspense until the last stanza when he smacks us with the surprise. When I got to this line I thought maybe it was a golden retriever: (Leggy entrance strut, brisk pace; body turned 90 then brazenly hip-tilt anchored, taunting; flashy garb, mango-colored).
Posted 09/07/2021 08:08 AM
Larry Schug:
Nicely paced. Not overdone. Witty. This poem creates a little video in my mind.
Posted 09/07/2021 08:02 AM
CamilleBalla:
I figured she was a crossing guard. Very cleverly crafted, commanding the attention it deserves.
Posted 09/07/2021 08:00 AM