A pool was once congeal'd with frost;
The frogs, in its deep waters lost,

No longer dared to croak or spring;
But promised, being half asleep,
If suffer'd to the air to creep,

As very nightingales to sing.

A thaw dissolved the ice so strong,
They proudly steer'd themselves along,
When landed, squatted on the shore,
And croak'd as loudly as before.


This poem is in the public domain.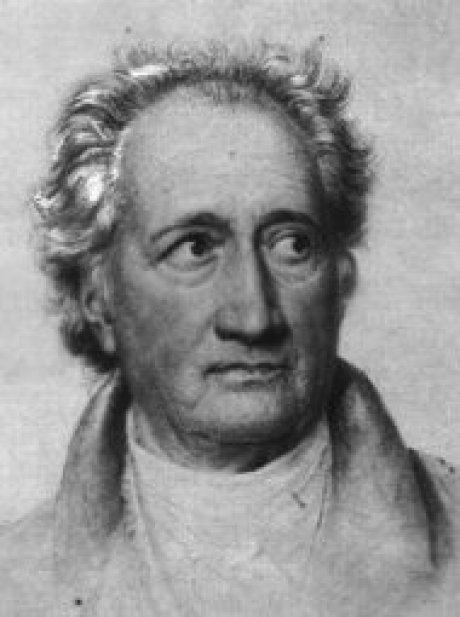 Johann Wolfgang von Goethe (1749 – 1832) was a German poet, playwright, novelist, artist, lawyer, philosopher, and scientist whose ideas and accomplishments have been a major source of influence and inspiration for generations. Johann's first love was drawing and his second love was literature, but his talents extended to scientific, mathmatical, and philosophical realms as well. His novel, The Sorrows of Young Werther, is considered the world's first "bestseller," though his subsequent work, Faust, is the better known today.
Adriana:
Wonder if he was thinking of some humans he knew when he created this fable!
Posted 10/23/2021 05:00 PM
KevinArnold:
Great find, Jayne. Goethe!
Posted 10/23/2021 11:52 AM
cork:
Where do frogs go when ponds freeze over?
Posted 10/23/2021 09:40 AM
Larry Schug:
A simple observation. Science becomes music. Music becomes poetry. Brilliant, Herr Goethe!
Posted 10/23/2021 07:28 AM