The first cup moistens my lips and throat.
The second cup breaks my loneliness.
The third cup searches my barren entrail,
          but to find therein some thousand volumes of odd ideographs.
The fourth cup raises a slight perspiration;
          all the wrongs of life pass out through my pores.
At the fifth cup I am purified.
The sixth cup calls me to the realms of the immortals.
The seventh cup - ah, but I could take no more!
          I only feel the breath of the cool wind that raises in my sleeves. 
          Where is Paradise? Let me ride on this sweet breeze and waft away thither.
This poem is in the public domain.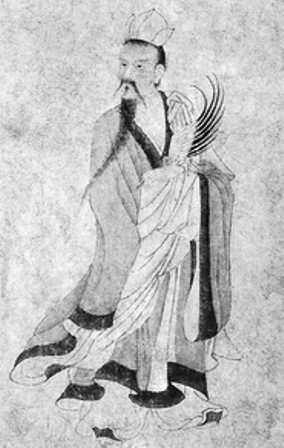 Lu Tung (790 - 835), also known as Lo Tung, was a Chinese poet who devoted his life to the study and praise of tea. A Taoist recluse who was born to an aristocratic family and lived a life of leisure, he was a respected scholar and tea connoisseur. An acknowledged eccentric, Lu Tung was gregarious at times and reclusive at others, His poetry was intense and detailed, and much revered during his lifetime. Favored by the government throughout his life, Lu Tung was falsely accused of conspiracy during a coup and was subsequently imprisoned, tried, and executed. This poem is excerpted from a work called "Writing Thanks to Imperial Grand Master of Remonstrance Meng for Sending New Tea," written after Lu Tung receiving a gift of tea from that high-ranking official.
There are no comments for this poem yet.